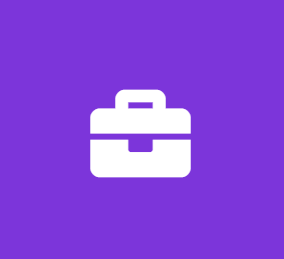 Intern - Corporate (Human Resources)
HD Supply
Business Internship
Company Overview
HD Supply (NASDAQ:HDS) ( www.hdsupply.com ) is one of the largest industrial distributors in North America. The company provides a broad range of products and value-add services to approximately 500,000 customers with leadership positions in maintenance, repair and operations and specialty construction sectors. Through approximately 260 locations across 36 states and six Canadian provinces, the company's approximately 11,000 associates provide localized, customer-driven services including jobsite delivery, will call or direct-ship options, diversified logistics and innovative solutions that contribute to its customers' success. With an active commitment to the communities in which we operate, HD Supply associates are part of a thriving organization that supports the virtues of wellness, diversity and inclusion – all of which are top priorities for the company. Equally as important is empowering our associates to grow professionally while providing competitive benefits and compensation. If you're ready to find a rewarding career and achieve your full potential with a growing industry leader, HD Supply is ready for you!
Job Description & Qualifications
Job Summary
Gain hands-on experience in areas such as marketing, human resources, information technology, sales, operations, finance, logistics, business development, merchandising, and/or other departments.
Major Tasks, Responsibilities and Key Accountabilities
Prepares and delivers insights and recommendations based on analyses.
Produces findings and draws conclusions from analyses. Makes oral and written recommendations to management.
Executes tasks directly related to functional projects and/or process improvements.
Communicates issues and roadblocks related to areas of responsibility.
May assist in research or special projects in a variety of areas in order to fulfill business initiatives and meet business objectives.
Nature and Scope
Works in compliance with established procedures and/or protocols. Identifies and resolves readily identifiable, clearly defined problems. Demonstrates skill in data analysis and techniques by resolving missing/incomplete information and inconsistencies/anomalies in routine research/data.
Nature of work requires general supervision; exercises judgment. May be paired with a mentor. Work typically involves regular process checks or review of output by a coworker and/or supervisor.
May provide general guidance/direction to or train junior level support personnel.
Work Environment
Located in a comfortable indoor area. Any unpleasant conditions would be infrequent and not objectionable.
Frequent periods are spent standing or sitting in the same location with some opportunity to move about. Occasionally there may be a requirement to stoop or lift light material or equipment (typically less than 8 pounds).
Typically requires overnight travel less than 10% of the time.
Education and Experience
Typically requires BS/BA in a related discipline. Certification may be required in some areas. Generally 0-2 years of experience in a related field OR MS/MA and generally 0-1 year of experience in a related field.
Preferred Qualifications & Job Specific Details
Preferred Qualifications
Currently pursuing a bachelor's degree.
Demonstrated superior academic performance and strong analytical skills.
Solid track record of results-oriented leadership.
Previous summer internship if possible
Interest in talent programs/HR
Good communication skills
Knowledge in PowerPoint and Excel
Eager to learn
Job Locations US-GA-Norcross
Posted Date 46 minutes ago (1/24/2020 9:06 AM)
Job ID 2020-36452
Business Unit Construction Industrial WC
Functional Area Intern
Remote Position? No
Position Type Hidden (8710)
Posting Location : Postal Code 30093
HD Supply is an Equal Opportunity Minority/Female/Individuals with Disabilities/Protected Veteran and Affirmative Action Employer. HD Supply considers for employment and hires qualified candidates without regard to age, race, religion, color, sex, sexual orientation, gender, gender identity, national origin, ancestry, citizenship, protected veteran or disability status or any factor prohibited by law.