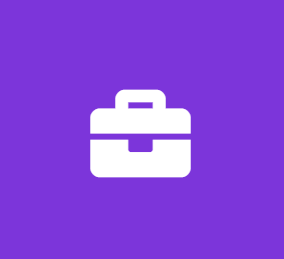 Business Intern - Supply Chain/Contracts/Finance
TMC Design Corporation
Business Internship
Job Summary
Responsible part-time College/University business student interested in beginning/entry level supply chain management, contracts and finance. This includes but is not limited to performing duties in these areas while also being exposed to all aspects of Supply Chain Management, Contracting and Finance through a rotating curriculum.
Job Duties
Included but are not limited to:
Learn to prepare proposal requests consistent with the requirements of the contract
Support government contract, purchasing and finance functions
Assist in development of strategic supplier relationships
Provide general accounting and finance support
Assist in supporting the department in development of analyses, preparation of financial and other reports
Cross referencing costs and totals for accuracy
Identifies process improvements and facilitates implementation
Analyzes suppliers' operations to determine factors that affect prices and determines lowest cost consistent with quality, reliability and ability to meet required schedules
Interface with engineering, quality, and program management
Collaborate with experienced Administration, Engineering and Contracts Staff and Manager with specialized experience and technical knowledge across numerous industries and services. Work with Government Contractor clients analyzing various cost accounting and pricing compliance-related issues
Other duties as assigned
Specific Skills Required
Very detail oriented and thorough in daily work activities
Customer service skills and customer focus (both internal and external customers)
Monitor customer order through delivery, payment and reverse distribution
Willing and able to utilize Purchasing and financial system and procedures
Potential experience or interest in learning in procurement, supply chain, and material management processes
Ability to Communicate with procurement and program management will be critical to ensuring ordering and delivery of materials aligns with program schedule requirements
Willingness to learn about Federal Acquisition Regulations (FAR) and Defense Federal Acquisition Regulations (DFARS)
Good communication skills including both written and verbal skills
Excellent computer skills, including skill in Microsoft Office applications and the ability to learn new
Ability to perform supply chain duties within the assigned functional area
Learn directly from mentors and additional employees through a series open work environment
Ability to work with Government Contractor clients analyzing various compliance-related issues
Participate in two weeklong developmental intern supply chain and contracting orientation designed to give you the tools needed to immediately contribute to client support
Ability to demonstrate commitment to continuous learning, display appropriate ethical knowledge and commitment and exhibit a sense of urgency and commitment to quality and the timely completion of duties.
The ability to work effectively in a team environment with all levels of client personnel in various industries.
Able to work summers and/or part-time while attending school - 40+ hours summer/20 hours fall/spring maximum per week
Proficiency in Microsoft Outlook, Word, Excel, PowerPoint, Project, and Visio is required.
Able to occasionally lift, carry, push or pull up to 30 pounds
Experience
Minimum:
Must be an in the process of obtaining a bachelor's degree from an accredited institution
1+ year of completed college course work
Qualification
Currently enrolled undergraduate student in related applicable internship (i.e. Business, Supply Chain Management, Finance).
GPA > 0
Person Specification (Behavioral Attributes)
Be the ROLE MODEL, Leads by example - Creates an inclusive work environment based on trust and respect. Continues to look for opportunities to grow and help others grow. Demands excellence - Able to work through ambiguity to facilitate/drive team performance. Sets standards and delivers high-quality work. Safety and integrity always - Ensures team operates with high standards of integrity. Makes safety a priority.
Be CLIENT-FOCUSED, Collaborative Works with employees to ensure success with internal and external client delivery. Innovative - Executes new and creative solutions which advance internal and external client's objectives. Strategic - Identifies opportunities for long-term relationship with clients by anticipating cross-functional solutions and other
Be IMPACTFUL, Clear and frequent communications - Communicates often in an inspiring way, ensuring other s viewpoints are solicited and considered. Listens and learns from others. Execution and results - Drives a team that achieves results through strong focus on execution and
Be DECISIVE, Prioritize, focus and accountability - Aligns resources to critical business needs and delegates where appropriate, escalates issues as necessary to senior leadership to impact results. Ensures decisions are implemented, evaluated and takes accountability for Fact-based decisions

Seeks out factual information and assesses risk to make the best possible

Ability to work and influence at all levels in the
Firm supportive, responsible, open-minded and exercises good
Excellent organization skills, accurate and pays close attention to details
Provides quality products and outcomes
Friendly, professional, good attitude, good communication both written and verbal
Ability to work flexibly and under own initiative to achieve objectives
Provides timely follow-up on outstanding tasks and issues:
Safety Competencies:
Lead by example, attend training, ensure resources are available. Engage with clients on safety – set client safety objectives on
Ensure all projects have risk assessments and safety plans in
Ensure all communications are published and understood. Start all meetings with a safety moment and visibly lead by
Additional Comments
TMC Design is a cutting-edge engineering and manufacturing company specializing in electromagnetics, telemetry, radio frequency communications, electronic warfare (EW), and CEMA cyber electromagnetic activities. We create, enhance and sustain a multitude of systems including; SATCOM earth terminals, ultra-heavy-duty mobile SATCOM terminals, space situational awareness tools (SSA), counter-space systems, EW systems, rapid prototypes, and custom antennas.
Our strength is providing rapid, state-of-the-art, cost-effective solutions to complex world issues for governmental and non-governmental customers.
Equal Opportunity Employer
TMC Design is a drug-free and equal opportunity employer and makes employment decisions on the basis of merit and business needs and is therefore fully committed to Equal Employment Opportunity and to attracting, retaining, developing and promoting the most qualified employees without regard to their race, gender, color, religion, national origin, age, physical or mental disability, veteran status, sexual orientation, or any other characteristic protected by state or local law. We welcome and encourage diversity in our workforce. If you need assistance, have questions, or need an accommodation due to a disability, you may contact us at [email protected] or you may call us at (719) 631-6343.