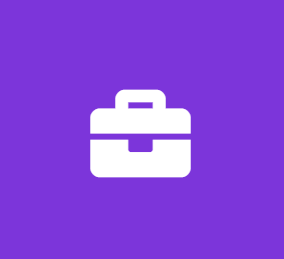 Junior IT Business Analyst
Rudd Equipment Company, Inc.
Business Full Time
Rudd Equipment is seeking a Junior IT Business Analyst for our Louisville headquarters. The IT Business Analyst will be responsible for producing business intelligence and exception reporting solutions as well as assist in data cleansing, integration and migration projects. This position will have the opportunity to research, develop and deliver innovative solutions to complex business issues. They will work with business stakeholders to identify key metrics and capture business logic required to transform raw data into actionable insights. It requires a thorough, detail oriented and highly motivated team player with a positive attitude to serve as a liaison and enhance communication between IT and business operations.
ESSENTIAL DUTIES AND RESPONSIBILITIES:
· Collaborate with business stakeholders to clarify and document reporting requirements
· Design, develop and deploy reports and visualizations using Birst and Infor BI
· Write and maintain technical and user documentation
· Proactively identify and implement process improvements
· Provides training to end users in Infor M3, BI and Microsoft Office Products (Excel)
· Takes lead in designing and developing the Data Warehouse to support the business and management reports.
· Defines test scenarios and develops scripts for software testing, and leads test execution
· Contribute to team effort by accomplishing department goals and objectives.
· Supports the IT Director and Network Administrator with various projects.
· Perform other duties as assigned
· Performs all duties and responsibilities in a timely and effective manner in accordance with established company policies to achieve the overall objectives of this position.
QUALIFICATIONS:
· Strong attention to detail.
· Ability to effectively communicate with internal and external customers. Courtesy, tact, and diplomacy are essential for the job.
· Strong analytical and problem-solving skills.
· Work independently and respect coworkers; willingness to assist coworkers who may need assistance.
· Ability to manage multiple tasks and prioritize workload.
EDUCATION and/or EXPERIENCE:
· Bachelor's degree from an accredited college or university with major in Information Systems, Computer Science, or business-related field, or work experience dealing with ERP systems and BI software.
· Knowledge and experience with the following software systems is a plus:
o Infor M3
o Birst or similar BI reporting software
o Crystal Reports
COMMUNICATION SKILLS:
· Excellent verbal and written communication skills
· Ability to follow written instructions
COMPUTER SKILLS:
· Knowledge of Java Script a plus.
· In-depth knowledge of Microsoft SQL and Microsoft Office required.
· Exposure to enterprise business systems and business intelligence a plus.
PHYSICAL DEMANDS:
While performing the duties of this position the employee will be required to utilize the computer screen and keyboard, telephone.
WORK ENVIRONMENT:
Fast paced, corporate office environment.
Job Type: Full-time
Work Location:
Benefits:
Health insurance
Dental insurance
Vision insurance
Retirement plan
This Company Describes Its Culture as:
Detail-oriented -- quality and precision-focused
Team-oriented -- cooperative and collaborative