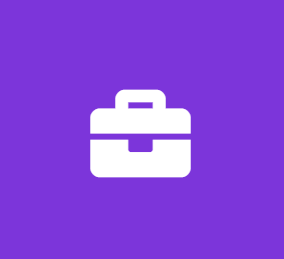 International Business Development Manager
EDP Renewables North America
Business Internship
General description:
The International Business Development Manager explores, identifies, analyses and executes onshore renewable asset opportunities and partnerships to develop, build, and operate wind, solar and/or energy storage projects in the assigned countries/regions, assists in the definition and execution of strategies for entering new markets, assists in the staffing and coordination of local teams and oversees the integration of the business development activities of the assigned countries/regions in the broader IGS, ensuring that the development of projects from the early identification stage through financial closing and start of construction is consistent with the company's business plan, policies, and practices.
Main responsibilities:
Identify and analyze different markets and opportunities in coordination with the Global Head of Business Development, assessing attractiveness and priority; the main focus of the role will be Latin America, but it is possible that other markets could be analyzed, according to the distribution of work within IGS.
Support the anticipation or identification of prospective markets with attractive potential for onshore wind and solar development.
Evaluate potential acquisitions and partnerships in coordination with the International M&A team, namely liaising with sellers/partners for information regarding the opportunity and coordinating with internal teams (and third-party consultants or advisors, when applicable) for the due diligence.
Analyze and propose different strategies for business development, including greenfield options when applicable.
Develop lines of organic growth through agreements with technology providers, local partners, developers, investors, and other external parties.
Manage all documentation and package preparation for private or public tender processes, ensuring compliance with tender rules and timings.
Support all IGS activities during the establishment of operations in a new country, after the first investment decision, namely (i) the establishment of the local offices, (ii) recruitment, integration and coaching of the local team and (iii) kick-off support, in coordination with the International Business Development Operating Director and/or the Country Manager.
Actively monitor and participate in the solutions for any issues encountered during the development and licensing process in the assigned countries/regions, fostering a good working relationship with local communities, local authorities, government, transmission system operators, industry peers, service providers and local partners, in order to properly manage the development of the assets until RTB.
Ensure a coherent communication strategy with the different local stakeholders, understanding local market specificities and maintaining EDPR's best business practices.
Support the identification of prospective projects with suitable wind/solar resources, commercial attractiveness, and access to the grid in the assigned countries/regions.
Coordinate with the Global Head of Business Development to define the annual development plan, including coordination of the overall annual development budget with the Planning & Controls and Market Intelligence teams.
Define and monitor the annual budget for business development efforts in the assigned countries/regions, in coordination with the local teams.
Provide technical and analytical support to the Global Head of Business Development and Country Managers as needed during the development phase of wind and solar projects, mergers, acquisitions, and partnership transaction opportunities.
Prepare, review, and deliver management reports to the CDO and Global Head of Business Development.
Prepare, review, and oversee ongoing maintenance and upkeep of suitable pipeline maturity control tools to ensure efficient, timely, and accurate reporting for all opportunities in a consolidated report.
Communicate effectively with team members and colleagues to ensure consistency in the development activities within IGS.
Support the CDO and Global Head of Business Development on various (external and internal) communication matters (including presentations, meetings, representation and public speaking).
Support development activities associated with obtaining third-party financing.
Research market and competition on an ongoing basis to identify best practices and improvement opportunities.
Manage and direct the work of third-party consultants and internal teams as needed.
Conduct and manage all work in a timely fashion to ensure critical deadlines are met
Mentor, guide, and teach junior team members and new staff on company practices
Additional duties as required
Direct reports: 0 to 1; multiple third-party consultants and contractors
Travel: As needed; required availability for frequent international travelling, sometimes with short notice; travel in assigned countries/regions by plane, car or train; flexibility required, including the possibility of long-term travel (under 1 month), discussed on a case-by-case basis
Minimum qualifications:
Bachelor's degree in Business, Economics, Engineering, or related field. MBA or MSc degree preferred.
3-7 years' experience, 2-3 years in a similar role, ideally covering LATAM.
Languages: Fluency in English and Spanish. Fluency in a third language is desirable.
Experience working with a variety of projects and stakeholders (preferably in the energy industry), including financial investors, equipment manufacturers, wholesale electricity customers, and consultants.
Renewable energy sector knowledge is desirable (business development, M&A, regulation and markets, procurement, energy management, technology)
Demonstrated success working in and managing multi-disciplinary teams
Proficient knowledge of Microsoft Office software
Behavioral requirements:
Strong leadership and interpersonal skills.
Sound analytical and problem-solving skills
Strong organizational commitment and high level of initiative.
Strong time-management skills & ability to work effectively with minimal supervision in both structured and unstructured work environments, often from remote locations.
Excellent written & verbal communication and presentation skills.
Ability to be self-motivated
Demonstrate strategic vision and high attention to detail.
Demonstrate ability to lead cross-functional, multi-departmental teams
Interest in renewable energy
Exemplary standards of integrity, honor, safety, management, ethics, quality, and productivity.
Physical demands & working conditions:
Sitting/Standing/Flexibility: Ability to frequently perform physical tasks including standing, sitting, walking, kneeling, bending, twisting, squatting, and reaching approximately 50% of the time while on WF or PV sites; ability to stand and sit for 8 or more hours when in an office environment.
Walking: Ability to walk .25 to .5 miles per day, including across unpaved and rough surfaces when on WF or PV sites.
Speech/Reading: Ability to read and write English and Spanish proficiently; ability to interpret, deliver, and follow a variety of instructions furnished in written, oral, diagram, or schedule form.
Lifting: Ability to lift items weighing up to 10 pounds.
Vision/Hearing: Ability to interpret and follow a variety of instructions furnished in written, oral, diagram, or schedule form
Safety: Ability to understand and communicate safety precautions when necessary.
Yes. As needed; required availability for frequent international travelling
Equal Opportunity Employer/Protected Veterans/Individuals with Disabilities
The contractor will not discharge or in any other manner discriminate against employees or applicants because they have inquired about, discussed, or disclosed their own pay or the pay of another employee or applicant. However, employees who have access to the compensation information of other employees or applicants as a part of their essential job functions cannot disclose the pay of other employees or applicants to individuals who do not otherwise have access to compensation information, unless the disclosure is (a) in response to a formal complaint or charge, (b) in furtherance of an investigation, proceeding, hearing, or action, including an investigation conducted by the employer, or (c) consistent with the contractor's legal duty to furnish information. 41 CFR 60-1.35(c)