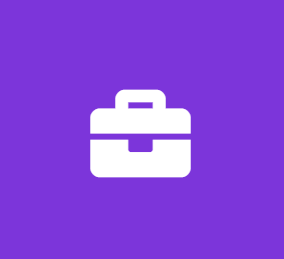 Entry level .NET Developer
Enuit LLC
Software Engineer Full Time
About Us
Enuit is a fast growing company and technology leader in the commodity trading & risk management space providing mission critical software platforms for natural gas, electricity, crude, refined products and metal merchants such as utilities, refiners, producers, traders, and consumers. Enuit has the latest technology and is revolutionizing the development and deployment of Entrade, its flagship product, empowering clients to increase operational efficiency, to monitor and manage risk, and to increase profit margins along all aspects of their business from front to back. Entrade allows the traders, market and credit risk practitioners, operations and schedulers, and accountants to effectively manage a broad range of physically and financially traded commodities as well as the complex logistics operations associated with commodities such as natural gas, electricity, crude and associated refined products, coal, metals, and agricultural products to name a few. Headquartered in Houston, Texas, Enuit has projects throughout North America, Asia and Europe with opportunities popping up with global partners across the globe.
We are looking for talented individuals in application development in Microsoft's product suite of development tools. For more information about our company and job opportunities, please visit us at www.enuit.com.
Job Title: .NET Developer
Location: Houston, TX
Job Description:
Enuit LLC is seeking a full time software developer who can develop and troubleshoot software applications. The successful candidate will be involved in developing innovative applications that directly impact and facilitate the work of companies in the Commodity Industry. In addition, the selected candidate will be responsible for improving Enuit Framework and Entrade applications. Some customer technical support will be required as needed. This is a great opportunity to work in a fast growing company and build your career in commodity industry.
Requirement:
- Recent Computer science/Mathematics/Physical major College Graduates
- Good understanding of Object Oriented Principles
- Experience with Win Forms, PL/SQL or SQL Server T-SQL is a plus
- Experience or Knowledge in commodity industry is a plus
Something we value in addition:
- Passionate about coding
- Good team player
Job Type: Full-time
Salary: $95,000.00 to $100,000.00 /year
Experience:
.NET: 1 year (Preferred)
relevant: 1 year (Preferred)
Additional Compensation:
Work Location:
Benefits:
Health insurance
Dental insurance
Vision insurance
This Job Is Ideal for Someone Who Is:
Achievement-oriented -- enjoys taking on challenges, even if they might fail
Autonomous/Independent -- enjoys working with little direction
Innovative -- prefers working in unconventional ways or on tasks that require creativity
High stress tolerance -- thrives in a high-pressure environment
Schedule::