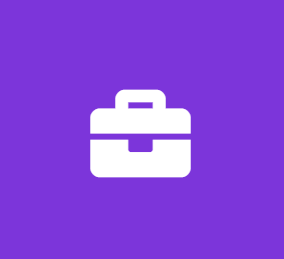 Business Management Enterprise Data Solutions - Summer Internship
Seagate Technology
Business Internship
Areas of Interest: Business Management, Economics
About our group:
As a part of the Enterprise Data Solutions organization, the business management team is responsible for delivering business strategy and performance across systems and solutions product lines. Our charter is to define short and long-term market trends facing the global storage industry, accurately forecast the market demand, and analyze how different strategies across business lines impact the consolidated P&L.
Seagate is growing rapidly with new acquisitions in cloud, systems, flash and silicon portfolios, all geared towards an exciting and successful future in the storage industry. We are an amazingly fun place to be for business and/or technical professionals, who are looking to develop broader skills by integrating engineering, business and operational aspects into their knowledge base and experience.

About the role:
The Seagate Enterprise Data Solutions Group is looking for a dynamic and success driven summer intern to play key roles in Business Management activities. We are looking for interns who are detail-oriented, organized and analytical with a passion for understanding multiple facets of running sophisticated technology/engineering-centric businesses. The assignments will include, but not be limited to:

Market research and data collection

Business dashboard across different business processes

Coordinating and rolling up the Long Range business Plan

Establishment of business metrics that can be tailored to different groups within Seagate

Identification of improvement areas and propose solutions for different business processes

Participate in different project and project management activities

Coordination and preparation of business reviews with executives

Various ad-hoc projects

The selected candidate will learn to apply analytical and problem solving skills in a business setting, and collaborate, partner, liaise and develop relationships with influential cross-functional leaders across Seagate. In addition, the candidate will have the unique opportunity to learn aspects of Seagate's multiple businesses and gain an appreciation of the levers driving their operating methodologies and decisions. Excellent communication, teamwork and desire to learn, coupled with a results-driven mind-set are the foundations of this role.

Interns typically work Monday thru Friday 8am to 5pm. The hours are subject to change with or without notice at the sole discretion of Seagate.

About you:
Pursuing BS, or Masters in a Business discipline or related program

Must be enrolled in school fall of 2020

Passion for learning about technology, business and what it takes to conceive, plan, build and bring products to the market

Genuine interest in learning business operations and customer portfolio management so as to understand how large businesses organize, operate and scale in complex, yet competitive technology markets

Have a desire to work with an amazing team and accomplish wonderful things in a condensed time frame

Have a keen attention to detail, be well-organized, have strong analytical thinking abilities, possess excellent communication skills and ability to handle multiple projects in parallel and deliver on time

Have a positive attitude and willingness to learn from all people

Knowledge of storage and electronics hardware/software is a plus

Location: Fremont, CA
Our Gold LEED-certified Fremont product-design campus drives innovation, bringing together a diverse set of engineering, design, operations, support and administrative teams. The site is equipped with state-of-the-art clean room and lab space. On-site social activities are popular, including our annual BBQ, ice cream social, and holiday events. Wellness programs, gaming rooms and the on-site fitness center help round out and balance your Seagate work-life experience, along with opportunities to give back to our local community.
#internship
Job Family: Support