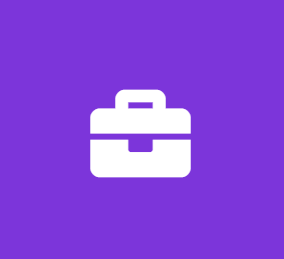 Seasonal - Diversity & Inclusion Intern
City of Appleton, WI
Internship
The Mayor of Appleton's Office is looking for a student to volunteer-intern in our Diversity and Inclusion Department this semester. This unique position serves under the primary supervision of the Diversity & Inclusion Coordinator to advance equity and the intercultural goals for the City.
Examples of Duties
Work with the Diversity & Inclusion Coordinator to forward the department's goals.
Collaborate with other City departments to create connections regarding ongoing Diversity & Inclusion projects.
Organize the logistics of programs; participating in preparation of meetings and sessions on multicultural courses or assignments, and assist with community outreach initiatives.
Intern must be able to sit or stand for extended periods, and assist and escort visitors.
General administrative duties including calendar coordination, organization of department literature, and data collection.
Other duties as assigned.
Typical Qualifications
Have an understanding and sensitivity working with people of diverse identities and backgrounds.
Demonstrated excellent English language skills (both speech and comprehension), and the ability to communicate effectively in-person, virtually, and in writing. Ability to communicate clearly with persons for whom English is a second language, a plus.
Ability to fulfill duties and responsibilities with a limited amount of direct supervision (after appropriate training), and to complete assigned projects in a timely manner.
Ability to effectively interact with colleagues and the public in a positive and professional manner.
Ability to perform work in a multi-task environment, prioritizing needs for efficient and effective service.
Dependable, with a sense of responsibility and reliability.
Basic computing skills, including word processing, spreadsheets and administrative skills applicable to entry-level employment.
Supplemental Information
This is a spring semester position, with the option of running through the summer.

College credit may be available.