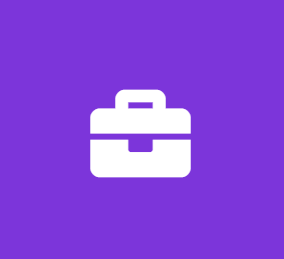 Entry Level Web Developer
Solarflexion, Inc.
Software Engineer Full Time
Solarflexion is looking for a Entry Level Web Developer to join our team! You will be responsible for updating and maintaining any and all areas such as products, services, and informational pages related to our website www.solarflexion.com. The scope of work for this position will range from maintaining/updating the front end of the website, creating and developing marketing ideas and materials to be used throughout social media or other platforms, and working with management to better enhance the user experience. Work performed by you (the candidate) is expected to help drive more traffic and sales in conjunction with marketing efforts made through advertising and social media.
*
Required Responsibilities:
Add new product pages that follow proper format in respect to: Product Title, Description, Image(s), Video(s), SEO, Data Sheet Links, Shipping Options, etc.
Revise/Update existing product pages to ensure formats are identical, images are sized correctly, descriptions have no spelling/grammar errors and are written clearly for shoppers to understand, data sheets load properly, external url links open to the appropriate webpage, etc
Design new web pages for new Products, Services, and Knowledge Base
Create content marketing campaigns to drive leads and subscribers by use of SEO best practices to generate traffic to our site
Regularly produce various content types, including email, newsletters, campaigns, social media posts, blogs and white papers
Create a Blog that will house videos, industry related articles, newsletters, blog posts, etc.
Actively manage and promote our blog, and pitch articles to relevant third-party platforms
Edit content produced by other members of the team
Collaborate with other departments to create innovative content ideas
Knowledge, Skills and Other Qualifications:
Exceptional spelling and grammar is required
Strong technical troubleshooting and problem-solving skills
Ability to assist or manage social media platforms
Ability to create or design web images, such as display banners or graphic images for products.
Strong photoshop or editing skills are preferred. For example, you will be expected to know how to resize images to meet certain pixel requirements
Ability to multi-task multiple projects
The Ideal candidate should Possess:
Experience working in Volusion ecommerce Platform (or similar e-commerce platforms)
Experience in the Solar Renewable Energy industry (preferred but not required)
Social Media marketing experience
Graphic design experience
Bachelor's degree in English, Journalism or related field (preferred but not required)
Knowledge of digital marketing tactics, including SEO, email marketing and web analytics
Excellent writing skills, as well as the ability to communicate and collaborate effectively
The ability to consistently meet tight deadlines
Experience using WordPress, MailChimp, FaceBook, Google Drive, Google Shopping preferred.
A strong desire to work for a fast growing small business!
*
Job Type: Full-time
Salary: $15.00 to $20.00 /hour
Experience:
Web Content: 1 year (Preferred)
Work Location:
Benefits:
Paid time off
Flexible schedule
This Job Is Ideal for Someone Who Is:
Dependable -- more reliable than spontaneous
Detail-oriented -- would rather focus on the details of work than the bigger picture
Autonomous/Independent -- enjoys working with little direction
This Job Is:
Open to applicants who do not have a high school diploma/GED
A job for which all ages, including older job seekers, are encouraged to apply
Open to applicants who do not have a college diploma