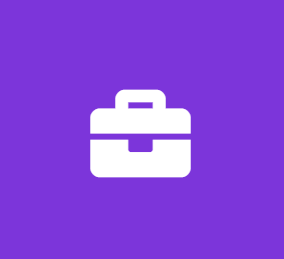 IT Security Internship
Sunovion
Internship
IT Security Internship
This summer internship will offer college and university students an amazing opportunity to gain hands on experience within the pharmaceutical industry. This program allows students to work closely with business leaders while obtaining industry insight. Interns will be tasked with both individual and group projects. The Sunovion Internship Program will offer additional workshops and seminars for your career and professional development.
Company Overview:
Sunovion is a global biopharmaceutical company focused on the innovative application of science and medicine to help people with serious medical conditions. Sunovion's spirit of innovation is driven by the conviction that scientific excellence paired with meaningful advocacy and relevant education can improve lives. The Company has charted new paths to life-transforming treatments that reflect ongoing investments in research and development and an unwavering commitment to support people with psychiatric, neurological, and respiratory conditions.
IT Security Internship Description:
The intern will spend ~90% time performing the following daily operational tasks: - Monitor SIEM activity for suspicious behavior - Review and triage alerts for suspicious behavior - Escalate alerts requiring further action - Tune alerting protocols within SIEM to provide more actionable alerts - Perform daily operational tasks within IAM tool - This will include reviewing logs, deactivating accounts, and triaging MFA issues The intern will spend ~10% time as an observer: - Attending relevant Information Security meetings - Reviewing updates to relevant SOPs
The intern will learn the daily operational workings of an enterprise information security program. This will involve working with our Sr. Security Architect and Security Analysts to learn Sunovion's security platform and strategy. The intern will specifically learn about the daily operational tasks associated with SIEM and IAM management such as reviewing alerts and tracking activity to identify suspicious behavior.
Minimum Requirements:
Enrolled in undergraduate degree program in Computer Science or Criminal Justice – with a focus on Information Security
Must have completed their sophomore year of study
Authorization to work in the U.S. without requiring sponsorship
Abide by corporate policies, work in professional environment and meet deadlines
Experience using Microsoft Office (Excel, PowerPoint, Word.)
Strong communication skills and passion for continued development
Program Overview:
Position will begin on Monday June 1, 2020
Position is located onsite at our corporate office in Marlborough, MA
Position is full-time Monday through Friday – up to 40 hours per week
Candidates should be available to commit to 8 weeks minimum – 12 weeks maximum during the summer
Confidential Data : All information (written, verbal, electronic, etc.) that an employee encounters is considered confidential.
Compliance :Achieve and maintain Compliance with all applicable regulatory, legal and operational rules and procedures, by ensuring that all plans and activities for and on behalf of Sunovion are carried out with the best industry practices and the highest ethical standards.
Mental/Physical Requirements : Fast paced environment handling multiple demands. Must be able to exercise appropriate judgment as necessary. Requires a high level of initiative and independence. Excellent written and oral communication skills required. Requires ability to use a personal computer for extended periods of time.