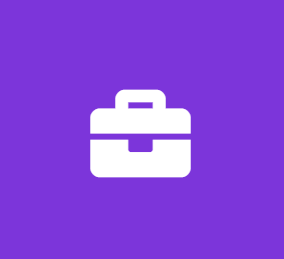 Summer Intern
M3 Insurance
Internship
Get your career started pre-graduation in the rapidly growing health insurance industry. Our summer Business Insurance Internship Program has the capacity to launch your long-term career in insurance. With an emphasis on career exploration our program offers flexibility to align educational opportunities and projects with your interests and skills. In addition, the program provides insight into a stable and thriving industry while you build relationships with other interns, professionals, and leaders.
ABOUT THE PROGRAM
· Successful 14 year program with over 200 student participants. Nearly 50% of students are hire post-graduation.
· 12 week full-time paid internship starting end of May or beginning of June ($15/hour)
· 12 weeks are split into 2 halves:
o 1st half (6 weeks) is an introduction to insurance and exploration of all roles, including Service, Sales, and Risk management for all product lines
o 2nd half (6 weeks) is a focused deep dive with actual project work in a particular role / product line that the student show an aptitude for.
· Internships take place in all our Wisconsin local offices: Madison, Milwaukee, Wausau, Green Bay
QUALIFICATIONS
· Open to current students with a graduation date after December 2020, juniors and seniors are preferred, sophomores will be considered.
· Insurance experience (school or work) is nice to have, but not required
EDUCATION and/or SKILLS
· Currently enrolled as a full time student at college/university.
· Basic level proficiency in Microsoft Windows-based software applications, including Word, Excel, and PowerPoint.
PHYSICAL DEMANDS
· Ability to communicate in an active office environment.
· Ability to efficiently operate all job related office equipment (telephone, computer, calculator, fax, copier).
· Ability to communicate via telephone.
· Ability to sit for 80% or more of an 8-hour workday.
· Ability to read and view computer screen.
· Ability to work during the office hours of 8:00 a.m. – 5:00 p.m., Monday through Friday.
OTHER REQUIREMENTS
· Valid driver's status as defined by M3's motor vehicle safety policy.
WORK ENVIRONMENT
· The Insurance Operations Department is located in a wheelchair accessible building. The office environment is active with moderate voice levels and interruptions, which may challenge hearing and concentration.
Job Type: Internship
Experience:
communications: 1 year (Preferred)
insurance: 1 year (Preferred)
Work Location:
Internship Compensation: