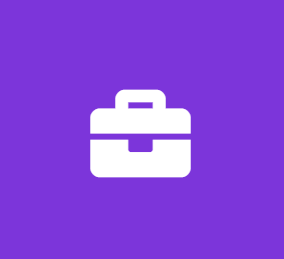 Human Resources- Recruiter Interns
Lifetouch National School Studios Inc.
Business Internship
Shutterfly Lifetouch, LLC has dynamic opportunities for Summer/Fall Temporary Intern Recruiters to join our successful Human Resources Talent Acquisition team as key contributors. These entry-level recruiter roles will be focused on Recruiting and Talent Acquisition with a highly collaborative team. In these roles, we will train you to partner with the Talent Acquisition team in our corporate office and hiring managers across the United States to recruit Lifetouch photographers.

Shutterfly Lifetouch, LLC is an industry-leader with operations in all 50 states and Canada. Employees enjoy our fast-paced, collaborative culture and the ability to directly impact our business.


Responsibilities
Prepare and post photographer job postings/advertisements as required, in the Jobvite Applicant Tracking System and on other platforms, including social media (sponsored campaigns)
Review applications and confirm basic qualifications, skill set, interest, job fit and salary requirements
Schedule and conduct phone screen interviews to identify qualified candidates and schedule in-person interviews for hiring managers throughout the US
Partner with hiring managers and the Talent Acquisition team to develop effective marketplace recruitment strategies
Manage candidates throughout the recruitment process and ensure a positive candidate experience through effective communication
Maintain talent pipelines through ongoing, targeted communication with potential candidates whose experience aligns with current and future business requirements
Manage the tracking and metrics for key recruiting initiatives
Promote and support the Employee Referral Program
Requirements
Pursuit of an Associate's or Bachelor's degree in Human Resources, or related field, strongly preferred
Previous HR internship experience or related business communications focused internship experience preferred
Basic knowledge of human resources recruiting/onboarding functions
Excellent interpersonal skills both in person and on the phone, ability to build and maintain positive relationships with internal/external stakeholders, and strong communication skills (both verbal and written)
Ability to work independently, be proactive and problem-solve
Experienced in Microsoft Office, Google for Business (Google Drive, Gmail, Docs)
Previous experience with Jobvite or another Applicant Tracking System is beneficial
Available 30-40 hours per week through at least the end of November with the opportunity to stay on the team longer