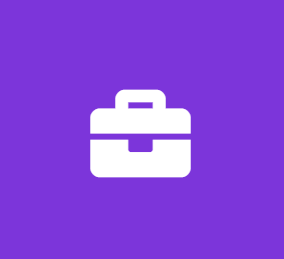 Entry level Java Developer role (OPT/CPT candidates encouraged to apply)
Fiable Consulting Inc
Software Engineer Full Time
Job Summary: Looking for a Jr.Java developer or Entry level Java developer in our technical team who will be responsible for designing, developing and implementing web-based Java application to support business requirements. you will also responsible for writing code in java to maintain the server-side application.
Qualification: Bachelor's/Master's degree in computer science or related field. Should have 0-3 years of working experience as a Java developer.
Duties And Responsibilities: Experience Software Engineer in design, document, implement, and unit test robust Java software. Relational database structures and queries for efficient update and retrieval of data. Web-based user interfaces to identify, administer, and present personalized information in a compelling way. Participate as part of a cohesive, focused team in project planning, architecture, design discussions, and code reviews. Perform additional system integration and QA tasks as needed to deliver software on time.
Technical Skills: J2EE, Spring MVC, Spring Boot, Micro-services, SQL, Oracle, DB2. Experience with Java 1.7 and 1.8 and an upgraded version. Experience with Wildfly, Tomcat, and Apache Experience with JavaScript, XML, HTML, JDBC Experience with any of the cloud technology will be an added advantage. Experience with other technologies as Python, DevOps, AWS(cloud computing) would be preferable.
General Skills And Requirements: Excellent written and verbal English communication skills. Organisational, problem-solving and communication skills. Ability to manage multiple priorities concurrently. Willingness to learning new technologies and models. Ability to effectively work in a global team; a team player. Self-starter with the ability to independently resolve issues and deliver results
Job Type: Full-time
Salary: $55,000.00 to $65,000.00 /year
Experience:
Education: