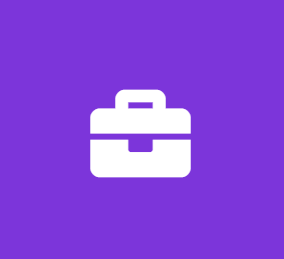 Microelectronics Engineer at National Security Agency (Fort Meade, MD)
National Security Agency
Full Time
Responsibilities
The professional at the National Security Agency have one common goal: to protect our nation. The mission requires a strong offense and a steadfast defense. The offense collects, processes and disseminates intelligence information derived from foreign signals for intelligence and counterintelligence purposes. The defense prevents adversaries from gaining access to sensitive classified national security information.
With the ever-increasing technological complexities in the world of Microelectronics, we need talented Microelectronics Engineers to be part of our team designing, assembling, testing, and qualifying the next generation of electronics hardware in support of our mission. Our goal is to provide microelectronics services of the highest quality to ensure the success of the Agency's mission.
Microelectronics Engineers utilize electrical, computer, mechanical, and materials engineering knowledge and skills to design, assemble, test, analyze and qualify the next generation of electronics hardware in support of the NSA mission.
The NSA currently has opportunities for Microelectronics Design Engineers, Microelectronics Assembly Engineers, and Microelectronics Test and Reliability Engineers.
Microelectronics Design Engineers' areas of responsibility can include:


Application Specific Integrated Circuit (ASIC) and Field Programmable Gate Array (FPGA) design


Register Transfer Level (RTL) design including Verilog and VHDL


Digital/Analog Logic design/simulation, functional verification, Design For Test (DFT), testability analysis


Printed Circuit Board (PCB) design


Microelectronics package engineering


Custom package design


Multi-Chip Module (MCM) design


Assembly specifications


Signal Integrity (SI)/Power Integrity (PI)/Electro-Magnetic Integrity (EMI) Analysis


Microelectronics Assembly Engineers' areas of responsibility can include:


Packaging and/or assembling integrated circuit devices


Assembly of custom electronic packaging solutions


Printed Circuit Board (PCB) assembly


Multi-Chip Module (MCM) assembly


Process design and development to support advanced assembly techniques such as Three Dimensional Interconnect (3DI) and Printed Electronics


Microelectronics Test and Reliability Engineers' areas of responsibility can include:

- High-pin-count Integrated Circuit (IC) design and operation validation
- Parametric testing
- Accelerated testing / qualification / screening

Other responsibilities of a Microelectronics Engineer at NSA may include:

- Create and maintain documentation on technical information
- Operate specialized scientific and technical equipment
- Attend conferences and communicate with people in a particular technical field to keep abreast of new technologies and information
- Conduct research including studies, experiments, and investigations
- Research emerging technologies for application(s) within the Agency
- Serve as a subject matter expert to support research and development efforts

The ideal candidate is someone with excellent problem-solving, communication, and interpersonal skills who is:

- Motivated
- Creative
- Able to work effectively across several different functional areas in a collaborative environment
- Well-organized and able to handle multiple assignments
- Customer service and requirements focused
- Detail oriented

Knowledge and experience in one or more of the following is desired:

- Concepts, theories, and methods related to the composition, structure, and properties of materials, and the identification/processing of optimal materials for various uses
- Concepts, theories, and methods for designing, analyzing, testing, and integrating electrical and communications systems.
- Solving technical problems
- Translate conceptual designs into technical specifications
- Use modeling/simulation to evaluate designs
- Designing digital circuits (e.g., FPGAs, ASICs)
- Microelectronics design engineering including analog or digital logic design is desired. Experience using Electronic Design Automation (EDA) tools is required
- Packaging and/or assembling integrated circuit devices
- Applying engineering principles to perform printed circuit board layout
- The scientific principles, methods, and processes used to conduct research studies (e.g., study design, data collection and analysis, and reporting results)
- Semiconductor or integrated circuit quality assurance and materials science/fabrication experience is preferred
- Testing integrated circuit devices
- Evaluate information in technical documents to understand its importance and significance
- Work with customers to clarify their needs and to determine how their needs can be met
- Semiconductor or integrated circuit quality assurance
- Operate specialized scientific and technical equipment

Specialized skills and experience in one or more of the following are desired:

- concepts, theories, and methods for designing, analyzing, testing, and integrating electrical and communications systems
- ASIC, FPGA, PCB design, assembly, testing, and quality assurance