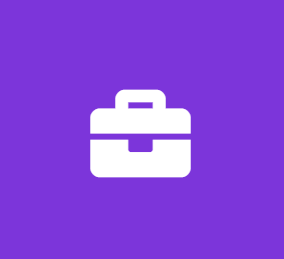 Intern - Supply Chain
Amcor
Business Internship
Amcor Rigid Packaging
Intern - Supply Chain
Manchester, MI

Amcor is a global leader in developing and producing responsible packaging for food, beverage, pharmaceutical, medical, home- and personal-care, and other products. Amcor works with leading companies around the world to protect their products and the people who rely on them, differentiate brands, and improve value chains through a range of flexible and rigid packaging, specialty cartons, closures, and services. The company is focused on making packaging that is increasingly light-weighted, recyclable and reusable, and made using a rising amount of recycled content. Around 50,000 Amcor people generate US$13 billion in sales from operations that span about 250 locations in 40-plus countries. NYSE: AMCR; ASX: AMC
About the Opportunity :
Amcor Rigid Packaging is seeking a full-time summer intern that will commence in May 2020 and will give the selected student; a challenging project-based work experience, the opportunity to learn about Amcor Rigid Packaging business, the packaging industry, and receive mentorship from business leaders.

Internship Assignments
This internship offers a broad experience within the Amcor Supply Chain Group and the selected intern will gain experience leading and contributing towards robust Supply Chain projects. The intern experience will include observing and working along-side team members as they manage a range of responsibilities. Based on needs during the time of the internship, the assignment may include the following:
Conduct supply chain project to support and implement a formal supply chain metric initiative.
Accept assignments to resolve specific supply issues related to multi trip packaging
Develop and improve data analytics to improve multi trip packaging and transportation performance
Support supply chain leaders in solving supply issues and developing improved business processes
Lead or support key ongoing Supply Chain projects and initiatives to drive impactful business results (PBIT, Payment Terms etc.)
Participate in project aimed at improving master data for use in planning and execution systems
Using analytic tools, conduct research into cost optimization and asset utilization
Support deployment of supply chain talent management process standardization across multiple sites and within Supply Chain
Support the deployment and communication of new, or changes to existing, business processes, policies and metrics across Supply Chain
Analyze raw materials inventory performance – determining ways to improve cash flow
Support managers in the planning and/or execution of the strategic processes used to source services and/or products from third party suppliers

Basic Qualifications
Candidates must be pursuing an undergraduate or graduate degree in Business, Supply Chain Management or a related area
Prefer a Senior standing at time of application.
3.2 GPA or higher, cumulatively
Legally authorized to work in the United States on a permanent basis without company sponsorship now or in the future

Preferred Qualifications and Skills
Strong analytical and project management skills
Familiarity in the usage and application of supply chain and/or analytic systems (ERP, Data Warehouse, APS, S &OP)
Motivation to learn and take challenges
Demonstrated leadership abilities
Excellent interpersonal and communication skills
Ability to work within a team-based environment
A continuous improvement and innovative mindset
Initiative and ownership to meet project milestones and deadline

The information contained herein is not intended to be an all-inclusive list of the duties and responsibilities of the job, nor are they intended to be an all-inclusive list of the skills and abilities required to do the job.
We are proud to be an Equal Opportunity/Affirmative Action Employer, making decisions without regard to race, color, religion, creed, sex, sexual orientation, gender identity, marital status, national origin, age, veteran status, disability, or any other protected class.