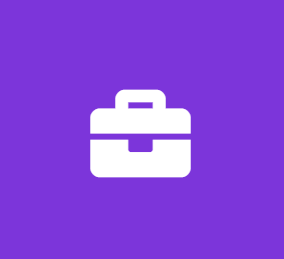 Jr. Supply Chain Analyst
MacDermid Inc.
Business Full Time
SUMMARY
We are looking for a person to learn and support the Logistics and Sales and Distribution business processes defined in Element Solutions Inc. This person will be responsible for understanding how these processes are used for the different businesses within ESI and supporting the ERP group and businesses in regards to these processes.
ESSENTIAL FUNCTIONS
These processes will include:
Logistics Master data component processes
Sales order entry / Contract entry processes
Credit management processes
Available to promise processes for different types and classes of materials (make to Stock, Make to Order, Configure to order, etc.)
Pricing / Condition techniques used by the various business and scenarios
Delivery processing with and without the SAP warehouse management component
Shipment and transportations processes
Dangerous Goods and compliance management processes
Billing processes from orders, deliveries, and contract
Intra company supply processes
Inter-company supply and billing processes
Cross company sales processes
Workflow for task automation and process efficiencies
Cross application dependencies with Materials management, production planning and control, and finance
Variant Configuration processes for Make to Order and Configure to Order materials
ALE techniques for cross SAP instance processing
Cross system integration processes with the other ERP systems in use in ESI
Process impacts of downstream Sales reporting systems such as SAP BW/BI and Oracle ESSBASE
This person will train under the guidance of the Enterprise Supply Chain Architect to gain an understanding of the processes above and their use within ESI.
QUALIFICATIONS
Bachelors degree in Computer Science or related Information technology.
General knowledge of common accounting and finance principles
Incumbent should have minimum of 2 years SAP Logistics and Sales and Distribution user experience (system usage experience). This experience should be in the manufacturing sector.
Familiar or experience with SAP Configuration for the Sales and Distribution, Logistics General and Logistics Execution modules is a plus.
U.S. Employment: If you have any difficulty using our on-line system, you may use the alternative method described below to contact someone about your interest in employment at MacDermid Performance Solutions. Please reference this statement and job reference you are applying for when contacting us. Tel: 203-575-5848. MacDermid Performance Solutions is an E-Verify Company and provides reasonable accommodation for qualified individuals with disabilities and disabled veterans in job applicant procedures. Equal Opportunity Employer: Minority/Female/Veteran/Disabled/Gender Identity/Sexual Orientation