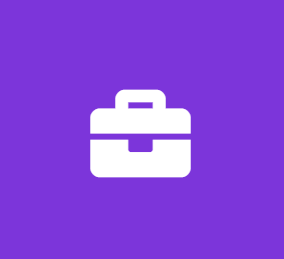 Research Assistant Intern
Center for Innovative Public Health Research
Customer Support Internship
The Center for Innovative Public Health Research is seeking two dynamic new professionals interested in public health research to fill the role of Field Intern.
About us: The Center for Innovative Public Health Research (CiPHR; formerly Internet Solutions for Kids) has been quietly growing into one of the most innovative and progressive technology-focused organizations in the technology and public health space. We are a non-profit organization that primarily focuses on understanding how technology is affecting the health and well-being of youth, while also identifying ways we can harness the power of technology to promote healthy behaviors.
Field Intern Job Description
We are looking for field interns to assist across two research studies: the first study is focused on teen pregnancy prevention and sexual health for sexual minority adolescent girls; the second study, Growing up with Media, is a longitudinal study focused on media exposure and sexual violence among adolescents and young adults.
The field interns will be involved in promoting study participation and retention and other study-related field activities. This includes reaching out to study participants via phone, text messaging, and social networking websites to engage them in our research studies. Additional activities will include: literature reviews, assisting with IRB protocol submissions, proofreading survey documents for release, and other research support activities.
Successful applicants will have an undergraduate degree in Public Health or a related field. Applicants who have a Master's degree in Public Health or a related field are highly encouraged to apply.
Successful applicants will have strong customer service skills, excellent phone etiquette, and strong attention to detail.
Applicants who have an interest in adolescent health and LGBT health-related issues are also encouraged to apply.
Applicants who have demonstrated research experience in Public Health or a related field are highly preferred.
The applicant must be local to Orange County and able to work in our San Clemente office Monday-Friday, 40 hours per week. Some nights and weekends, based on study needs, may be requested. Compensation dependent upon experience.
CiPHR is an equal opportunity employer. All applicants will be considered for employment without regard to age, race, ethnicity, religion, sex, sexual orientation, gender identity or expression, veteran or disability status. We are committed to fostering a supportive environment for our employees.
Job Type: Paid Internship, Full-time
Please send both a cover letter & résumé to jobs @ innovativepublichealth.org to apply to this position.
Job Types: Full-time, Internship
Job Types: Full-time, Internship
Work Location:
Internship Compensation: