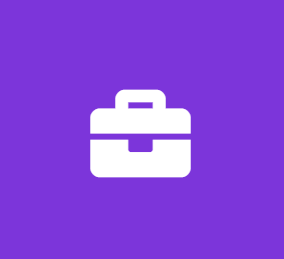 Human Resources Intern - LPGA - Summer 2020
Ladies Professional Golf Association (LPGA)
Business Internship
The Ladies Professional Golf Association (LPGA), headquartered in Daytona Beach, FL, is currently seeking a 2020 summer semester intern to support the Human Resources department starting in June 2020. The Human Resources Intern will be responsible for assisting with onboarding new hires, sourcing candidates for open positions, updating social media, research, and special project as assigned. This position will also gain exposure in payroll and benefits. This position will report to the Senior Vice President of Global Human Resources.
The internship will be based in Daytona Beach, Florida and the intern will be required to work a full-time Monday through Friday schedule, starting June 2020 through mid-August 2020.
Essential Duties and Responsibilities include the following:
Post positions through our ATS system as well as other sites such as LinkedIn and Handshake.
Source candidates through our ATS system, screening resumes/applications and making an initial call to potential hires.
Assist with onboarding of new hires including completing paperwork, creating new hire folders, verifying I9s, and scheduling onboardings with additional departments.
Update the LPGA LinkedIn page with new and exciting company and employee information.
Provide support to the Payroll and Benefits Administrator to assist with input of new employee information and benefits details.
Research new and emerging trends within HR to elevate the department.
Must be a student actively enrolled in an accredited College or University (rising junior or higher, grad students can be considered as well)
A concentration in Human Resources is preferred
Looking for students interested in a career in Human Resources
Proficient in Microsoft Office (Excel, Word, PowerPoint)
Able to think outside of the box and bring fresh, creative ideas to the table
Must be a self-starter and a problem solver
Must be well organized and have a strong work ethic
Able to work independently and as a part of a team
Excellent written, verbal communication and interpersonal skills