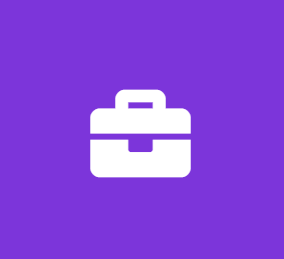 Intern: Supply Chain Business Information Analyst (Summer 2020)
Volvo Group
Business Internship
Position Description
Job Summary
The Supply Chain/Business Information Analyst internship position will be responsible for working with various Volvo Business Areas, Internal partners. Activities including, but not limited to analysis of transportation data, Transport Management System (Atlas), transport costs, material supplier training. This role will be in support of the Transport Material team in Dublin, VA.
Purpose of this Position
The Supply Chain/Business Information Analyst internship role provides students with the opportunity to apply academic knowledge and skills in a professional environment, and to promote the graduate's career goals through contact with professionals in their field of study. The internship experience enables students to participate in professional activities for Volvo Group Production Logistics by working on projects for the Transport Material team. Internships are structured learning experiences where interns and full time professionals work together on projects within their selected area of the organization. The internship allows students to integrate their Supply Chain/Business Information Analytics knowledge and skills in a manner that is mutually beneficial to the student and Volvo Group Logistics Services.
The internship position is for the summer of 2020 as a part-time position with a target of 20-40 hours per week. The specific work days and hours will be flexible, but agreed upon with the hiring manager.
Core Responsibilities
Support Transport Material Team within assigned freight transportation activities
Lead/conduct freight data collection & analysis in support of (examples):
Freight Invoicing
Transport Management System (Atlas)
Carrier Performance
Premium Freight (causes & cost)
Lead/conduct various other projects related to freight movement & costs
Professional Objectives
Action Oriented: Enjoys working hard; is action oriented and full of energy for the things he/she sees as challenging; not fearful of acting with a minimum of planning; seizes more opportunities than others.
Creativity: Comes up with a lot of new and unique ideas; easily makes connections among previously unrelated notions; tends to be seen as original and value-added in brainstorming settings.
Customer Focus: Is dedicated to meeting the expectations and requirements of internal and external customers; acts with customers in mind; establishes and maintains effective relationships with customers and gains their trust and respect.
Ethics and Values: Adheres to an appropriate (for the setting) and effective set of core values and beliefs during both good and bad times; acts in line with those values.
Integrity and Trust: Is widely trusted; is seen as a direct, truthful individual; can present the unvarnished truth in an appropriate and helpful manner; keeps confidences; admits mistakes; doesn't misrepresent him/herself for personal gain.
Learning on the Fly: Learns quickly when facing new problems; a relentless and versatile learner; open to change; analyzes both successes and failures for clues to improvement; experiments and will try anything to find solutions; enjoys the challenge of unfamiliar tasks; quickly grasps the essence and the underlying structure of anything.
Project Presentations - Formal project presentations will be required to be presented to peers, management, and senior leaders within the organization.
Skill Sets Required
Applicants must be proficient in Microsoft Office Applications (Excel, Access, Word, and PowerPoint)
Applicants should be proficient in use of web based tools, access db, and mainframe internal systems
Applicants should be able to multi-task, working in cross-functional teams to meet deadlines efficiently
Applicant must possess strong Analytical and Problem Solving Skills
Applicant should possess effective professional verbal, written and interpersonal communication skills
Minimum Education Required
Applicants must be currently enrolled and pursuing a degree in Supply Chain/Business Information Technology at an accredited school and have completed 30 semester hours prior to the start of the internship
Applicants should be interested in pursuing a professional career in Supply Chain/Business Information Technology
Applicants must have a minimum cumulative grade point average of 3.0
US Customs operational experience or certification preferred.
About us
The Volvo Group is one of the world's leading manufacturers of trucks, buses, construction equipment and marine and industrial engines under the leading brands Volvo, Renault Trucks, Mack, UD Trucks, Eicher, SDLG, Terex Trucks, Prevost, Nova Bus, UD Bus and Volvo Penta.
Volvo Group Trucks Operations encompasses all production of the Group's engines and transmissions, as well as all production of Volvo, Renault and Mack trucks. The organization is responsible for spare parts supplies to the Group's customers as well as for designing, operating and optimizing logistics and supply chain for all brands, production facilities and distribution centers where the Volvo Group operates. In Volvo Group Trucks Operations you will be part of a diverse team of highly skilled professionals who work with passion, trust and embrace change to stay ahead. We make our customers win.
Entity
Group Trucks Operations
State / Province
Virginia
Employment/Assignment Type
Internship/Trainee/Co-op
Functional Area
Logistics
Last application date
28-Feb-2020
US Disclaimer text
Volvo Group North America is an Equal Opportunity Employer
E.O.E./M/F/Disability/Veteran

We Participate in E-verify