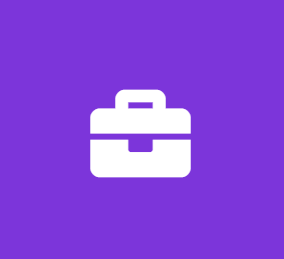 .NET Developer - Desktop Windows Applications - Junior / Senior
Florida Senate
Software Engineer Full Time
The Florida Senate Information Technology Office (Senate IT) is looking for experienced software engineers (.NET Developers) that want to join a fast-paced and innovative team, leading in technology and constantly evolving to support our stakeholders. Senate IT develops, documents, tests, and maintains a wide array of software including web, mobile, and desktop applications.
Salary: Starting salary $65,000 - $85,000, commensurate with qualifications and experience.
Responsibilities:
Designing and implementing new software.
Maintaining and improving the functionality of existing software and products.
Developing test cases and project documentation.
Conducting code reviews of colleagues' work.
Work in a collaborative, agile environment.
Required:
Experience, Knowledge, and Abilities
Experience designing, developing and modifying .NET applications.
Strong skills with ASP.Net, C#, MVP
Experience with .NET Framework
Experience with Object Oriented Principles and Design.
Strong experience with relational databases (MS SQL Server, SQL queries, stored procedures, SQL tuning).
Ability to communicate technical information clearly and concisely, both verbal and written.
Ability to analyze and interpret user requirements and adjust to rapidly changing user requirements.
Able to root out an issue and provide options to internal and external stakeholders.
Strong attention to detail, analytical skills, design skills, and ability to multitask.
Preferred:
Experience with the MVP design pattern.
Experience with Event Driven Design.
Experience with Office Automation ( COM Object Model ) Word/Excel/Outlook.
Experience with 3 – Tier Desktop Applications (MVP).
Proficiency with Services ( Windows Client Foundation (WCF), Windows Services (TCP/IP) )
Office Automation ( COM Object Model ) Word/Excel/Outlook.
Microsoft Office Tools / Microsoft Office Document Format.
Open XML SDK 2.5 for Office.
XML & XSLT Transformations.
Knowledgeable in SQL Server Reporting Services (SSRS).
Familiarity with Microsoft SharePoint (Using, Development, API programming, CSOM).
Experience with Microsoft products, including Visual Studio and Team Foundation Server.
Experience working on a Scrum team.
Minimum Qualifications
A bachelor's degree from an accredited college or university in computer engineering, computer science, management information systems or similar degree and three years of progressively responsible information systems experience.
Progressively responsible work experience with web or application development can substitute on a year-for-year basis for the required college education.
The Senate offers an excellent array of benefits, including:
Health insurance (over 80% employer paid)
Basic life insurance policy (100% employer paid)
Dental insurance (100% employer paid)
Vision and supplemental insurance
First-rate retirement program
Vacation and sick leave
Paid holidays
Tuition waiver for public college courses
Job Type: Full-time
Salary: $65,000.00 to $85,000.00 /year
Location:
Tallahassee, FL 32399 (Required)
Work authorization:
Work Location:
Benefits:
Health insurance
Dental insurance
Vision insurance
Retirement plan
Paid time off
Parental leave
Professional development assistance
Tuition reimbursement
Schedule::