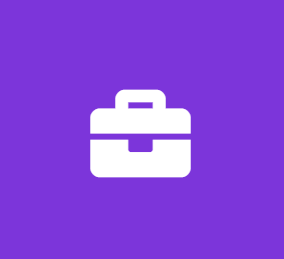 Civil Engineering Intern
Kier & Wright
Civil Engineering Internship
We are looking for a qualified civil engineering student to work with our Santa Clara engineering department this summer. During our intensive summer internship program, the successful candidate will work alongside our engineering staff on exciting Bay Area land development projects.
Responsibilities Will Include:
Assisting with civil engineering calculations (i.e. hydraulic calculations & stormwater calculations).
Coordination with clients, subconsultants and/or municipalities.
CAD drafting.
Assisting with the preparation of Stormwater Pollution Prevention Plans (SWPPP's).
Additional Responsibilities May Include:
Assisting engineering staff in grading, drainage and utility design.
Client meeting attendance.
Site visits, inspections or investigations and/or onsite exposure to field surveying methods.
Requirements:
Must be a declared civil engineering major actively pursuing a civil engineering degree (environmental engineering students with an interest in pursuing a land development career will also be considered if able to demonstrate relevant knowledge and experience).
Must have a graduation date of December 2020 or later.
Intermediate AutoCAD proficiency.
Intermediate Excel proficiency.
Working knowledge of current versions of Microsoft Office programs & Adobe Acrobat.
Must have completed a substantial amount of civil engineering coursework, including classes related to hydrology and hydraulics (junior or senior standing strongly preferred; sophomores who can demonstrate an understanding of land development, have completed a substantial amount of relevant coursework and can demonstrate additional relevant experience may be considered).
Must be available to work full-time (approx. 40 hours/week) in our Santa Clara office for the duration of the internship program.
Must be organized, punctual and reliable. Must work quickly, accurately and efficiently.
Strong written & verbal communication skills.
A positive attitude, a passion for engineering and a drive to succeed.
Desired Skills & Traits
Proficiency in AutoCAD Civil3D is strongly preferred.
Proficiency in Bluebeam.
Proficiency in StormCAD.
Experience in the preparation of hydraulic calculations.
Prior relevant internship/work experience is strongly preferred.
Prior employment requiring frequent AutoCAD drafting strongly desired.
Leadership experience and/or well-rounded extracurricular experience is always a plus.
Since 1972, Kier & Wright has provided both private and public sector clients with engineering and surveying work that is efficient, cost-effective and forward-thinking. We offer a full range of services to support land development and redevelopment projects throughout California. Learn more about our services at kierwright.com.
We are an equal opportunity employer.