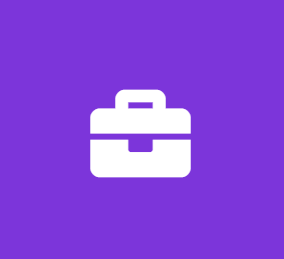 Software Tester/Junior Developer
Integration Innovation, Inc.
Software Engineer Full Time
Overview:
The selected candidate will support the Unmanned Aircraft System (UAS) trainers and the Multiple Unified Simulation Environment (MUSE) projects within the Joint Technology Center/Systems Integration Laboratory (JSIL) in Huntsville, Alabama. The candidate will provide in-depth software testing on the Vignette Planning and Rehearsal Software (ViPRS) suite of software as well as other JSIL software products. The candidate will develop, deliver, and integrate products supporting current and future combat scenarios into training environments at Department of Defense locations worldwide. Training will be provided to the successful candidate so that they become proficient in the configuration and use of the trainers, MUSE, ViPRS and other associated Virtual and Constructive software and hardware.
Responsibilities:
Primary Duties:
Providing in-depth testing for JSIL software products. This includes building and running test cases, writing necessary bug reports, and creating summaries of your findings through exploratory testing.
Assisting System engineers in creating requirements for future JSIL software products.
Assisting on-site support for customer exercises.
Supporting the deployment and integration of UAS trainers throughout DoD.
Rapidly plan, design, build and publish vignettes and tactical scenarios requested by DoD customers worldwide in support of existing and emerging warfighter requirements.
Additional Duties:
As candidate becomes proficient with training software, the candidate will train instructors and operators in the configuration and operation of the trainers and simulation capabilities.
Assist in the maintenance of vignette and scenario databases related to the GOTS software and customer installations.
Qualifications:
Bachelor's degree from an accredited college in Computer Science or related discipline
3 to 9 years of experience designing and executing effective automated functional tests
Experience coding and testing with C# and PowerShell
Experience using test automation frameworks and tools such as NUnit, Appium, Selenium, and Microsoft Coded UI
Experience identifying the root cause of a defect, using debugging tools, analyzing stack traces, code, log-files, and other artifacts
Experience of productivity tracking tools e.g. Azure DevOps
Understanding of web accessibility issues and appropriate methods for testing these
Working knowledge of a Continuous Integration and Continuous Deployment system to craft builds, ideally in Azure DevOps
Have a thorough technical knowledge of software development methodologies, design, and implementation
Continually learn relevant new technologies and apply them to the role.
Candidate must be a US Citizen and possess (and be able to maintain) a Final Secret Clearance or meet the eligibility to obtain (and maintain) a Secret Clearance