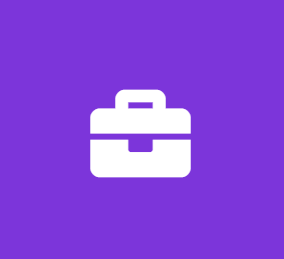 Engineer III - Embedded Software Test at thyssenkrupp Elevator (Atlanta, GA)
thyssenkrupp Elevator
Full Time
ThyssenKrupp is seeking an experienced embedded test engineer that can develop and mature our testing capabilities. The ideal candidate enjoys being hands-on and working with all aspects of the test process. This includes development of test fixtures, writing automated test scripts, and creating process and strategy.
ESSENTIAL JOB FUNCTIONS


Lead development and maintenance of test fixtures, simulators, and associated software systems.


Guide strategy and processes related to embedded software testing.


Provide input and recommendations based on best practices.


Generate automated test scripts based on functional requirements.


Execute and monitor automated testing, review test reports, and enter defects in bug tracking system.


Verify defects have been corrected.


Able to read schematics and wiring diagrams.


Able to act as a technical lead and mentor others.


Works under immediate supervision, relies on instructions and pre-established guidelines.


Perform other duties as assigned.


WORK EXPERIENCE REQUIREMENTS


5+ years' experience in engineering with a focus in embedded software systems or related field required.


Practical experience working with embedded hardware


Proficient in embedded programming using the C or C++ software language.


Understanding of embedded real time kernels or real time operating systems – Linux, Vertex, GreenHill's Integrity, etc.


Experience with HTML5, Angular Framework, and Java Script a plus.


Experience with defect tracking tools, such as FogBugz or Jira.


Experience with source control tools, such as Perforce and Git.


Multi-threaded application development experience preferred.


Experience working with electro-mechanical systems a plus.


Experience working with serial protocols such as USB, RS232, CAN, and Ethernet.


Experience working with embedded processors such as ARM / Cortex.


Must have strong trouble-shooting and problem solving skills.


Must be able to work within multi-disciplinary teams.


Must possess strong technical communication and customer service skills.


Must possess strong decision making abilities and ability to work well with others.


Fluent in Microsoft Office Suite (Word, Excel, PowerPoint, and Outlook).


Must be able to closely follow instructions and pre-established procedures/SOP to perform the functions of the job.


Experience with hands on technical wiring and assembly of mechanical equipment is a plus.


All employees must adhere to corporate compliance policy and will be expected to handle themselves in a professional manner and exhibit responsible behavior.


Requires working in lab and test tower, therefore all employees must be willing to adhere to all safety procedures and company safety standards.


EDUCATION REQUIREMENTS


Bachelor's Degree in Electrical Engineering, Software Engineering, Computer Science, or Physics is required.


Physical Demands:
The physical demands are representative of those that must be met by an employee to successfully perform the essential functions of this job. Reasonable accommodations may be made to enable individuals with disabilities to perform the essential functions.


Physical demands of this position require walking and/or standing approximately 40% of the time.


Requires sitting approximately 60% of the time.


Requires manual dexterity use of hands, arms, and feet for repetitive lifting as well as use of required equipment and computer.


Requires less than 10% travel time. (domestic and foreign)


Work Environments:
The work environments are representative of those an employee encounters while performing the essential functions within established office environment.