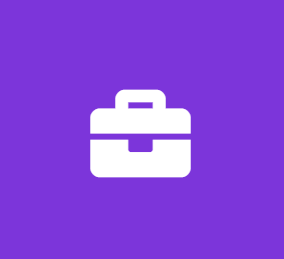 Jr. Developer System Administrator
Hoist & Crane Service Group
Software Engineer Full Time
.
Jr. Developer / Systems Administrator
Description
Hoist & Crane Service Group is offering an entry level, full time Jr Developer / Systems Administrator position to perform development related tasks and maintenance of the information systems and related technologies behind a national crane service company. Incorporate and practice HCSG 5 Marks: Safety, Integrity, Efficiency, Legacy, Respect - in all aspects of job performance.
Responsibilities Include:
Enhance Cloud services through scripting
Web, network and systems security for 25 locations
Windows system administration
Network Routing
Web, network and systems security


Skills:
Windows system administration
Network Routing
HTML, CSS & JavaScript
Python / Flask / Django
Solid foundational knowledge of SQL
REST / SOAP
Git


Preferred but not required:
Automation scripts in Windows and Linux (Powershell, Bash, Python, etc.)
Integrates 3rd party solutions as applicable.
Ability to communicate with both technical and non-technical audience
Ability to understand general security standards and code deployment standards.
Advanced hands-on technical support with a strong focus on client impact and automation of support processes.
General experience with web services
Aptitude for writing web based programming code
XML / JSON
Bash, MySQL, Apache
.NET
Ability in managing systems performance, providing tech support, reviewing and updating existing programs, identifying and fixing defects, supporting data architecture, generating reports, developing in-house software, and mitigating potential risk
Development, enhancement, and maintenance of Client/Server, Web, and legacy applications.
Qualifications
Qualifications:
The qualified candidate will be able to pass drug, alcohol, background, and motor vehicle check
Bachelor or Associate Degree in Computer Science, IT or related Degree Highly Desired


Behavioral Requirements:
Wants to work in a fast-paced environment and contribute to our rapid growth.
Enjoys being challenged by a variety of changing mobile and cloud products.
Is a team collaborator, but can also work independently to achieve goals.
Is passionate about technology, tools and innovation.