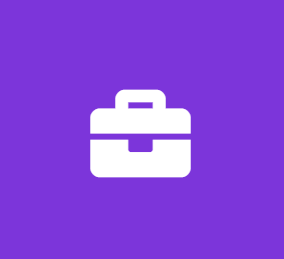 Intern: Business Controller (Summer 2020)
Volvo Group
Business Internship
Position Description
Purpose/Description:
The purpose of this summer internship is to allow the student to prepare for their future by applying what was learned during coursework (theory, skill development, professionalism) to the working world. Summer internship will be provided extensive hands-on experience in their field of study. The Summer internship will work on important and innovative projects alongside our experienced staff.
Core Responsibilities:
Assist with month-end financial reports and journal entries
Creating annual/monthly/quarterly schedules
Ensure accurate and timely financial performance analysis and reporting
Help with accounts receivable, payable and bank statement reconciliation
Balance sheet reconciliation
Manage the monthly tracking of our physical inventory
As applicable to assigned business area, perform in-depth analysis of on-going operations. Identify important trends, key risk, and opportunities for cost reduction and process improvement
Critical Competencies:
Attention to Detail: Monitoring adherence to standards and actively checking for accuracy of data received or generated before passing it on
Communication: Listening effectively, transmitting information accurately and understandably, and actively seeking feedback non-defensively
Dependability/Reliability: Following through on commitments, producing timely work to required - or higher - standards, pitching in to get the job done
Flexibility: Performing a wide range of tasks, responding to changes in direction and priorities, and accepting new challenges, responsibilities, and assignments
Self-starter; works independently; takes initiative
Excellent computer skills; proficient in Microsoft Office applications
Thrives in a team-based environment
Minimum Education and Experience:
Applicants must be currently enrolled and pursuing a degree in Business, Finance, Economics or Accounting at an accredited school
Applicant must have completed 30 semester hours of undergraduate studies prior to the start of the internship
Applicants must have a minimum cumulative grade point average of 3.0
Prefer a motivated rising Junior or Senior in good academic standing
Interns can work up to 40 hours or less per week
About us
The Volvo Group is one of the world's leading manufacturers of trucks, buses, construction equipment and marine and industrial engines under the leading brands Volvo, Renault Trucks, Mack, UD Trucks, Eicher, SDLG, Terex Trucks, Prevost, Nova Bus, UD Bus and Volvo Penta.
Volvo Group Trucks Operations encompasses all production of the Group's engines and transmissions, as well as all production of Volvo, Renault and Mack trucks. The organization is responsible for spare parts supplies to the Group's customers as well as for designing, operating and optimizing logistics and supply chain for all brands, production facilities and distribution centers where the Volvo Group operates. In Volvo Group Trucks Operations you will be part of a diverse team of highly skilled professionals who work with passion, trust and embrace change to stay ahead. We make our customers win.
Entity
Group Trucks Operations
State / Province
Pennsylvania
Employment/Assignment Type
Internship/Trainee/Co-op
Functional Area
Human Resources
Last application date
29-Feb-2020
US Disclaimer text
Volvo Group North America is an Equal Opportunity Employer
E.O.E./M/F/Disability/Veteran

We Participate in E-verify