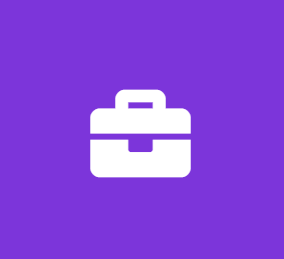 SUMMER INTERNSHIP: BUSINESS SUPPORT
Valley Water
Business Internship
Description
BUSINESS SUPPORT (FINANCE/ACCOUNTING/INFORMATION SYSTEMS) SUMMER INTERNSHIP

Do you want to have a meaningful impact on your community? Are you passionate about giving back? Do you want to be part of the team that provides safe, clean water to just under 2 million residents? Are you searching for an opportunity that values a healthy work-life balance?

Check out this fascinating and unique internship in the Business Support & Warehouse Unit under the General Services Division.

What does the Business Support & Warehouse Unit do?
The Business Support & Warehouse unit provides many of the behind the scenes services that keeps the wheels turning for our employees which include front desk receptionist/switchboard services, mail processing, cashiering, reprographics, word processing and forms as well as warehouse services. This assignment will also offer an opportunity to work with the Facilities Management Unit too.

Summer Internship Program Overview
Valley Water manages an integrated water resources system that includes the supply of clean, safe water, flood protection and stewardship of streams on behalf of Santa Clara County's nearly 2 million residents. Valley Water effectively manages 10 dams and surface water reservoirs, three water treatment plants, an advanced recycled water purification center, a state-of-the-art water quality laboratory, nearly 400 acres of groundwater recharge ponds and more than 275 miles of streams. We provide wholesale water and groundwater management services to local municipalities and private water retailers who deliver drinking water directly to homes and businesses in Santa Clara County.
Our summer internship program provides excellent opportunities to explore chosen career paths, develop industry specific skills and knowledge, and increase professional networks. At Valley Water, our interns learn the importance of access to safe, clean water and get to be part of the team that provides that for almost 2 million residents. Summer activities including facility tours, Board meetings, and lunch socials are held to increase interns' networks and enhance the experience. Make a difference in your community by joining Valley Water!

Join us for a paid summer internship!
Spend your summer break with our unit to get hands on experience in understanding the importance of support services within businesses.
Required License or Certificate
Who we are looking for:
Students pursuing a major in Business Administration, Finance, Accounting, Information Systems or a related field.
Strong written communication skills.
Detail oriented and organized.
Advanced knowledge of Microsoft Office Suite.
Comfortable engaging new people in any environment.
Eager to learn and understand the inner workings of a public agency.

What will you do this summer? You could be:
Understanding the water production statement process (our revenue) and taking payments from the public.
Preparing the payments for accounting
Special projects in our business support & warehouse unit including refreshing the websites and creating customer surveys.
Special projects in our Facilities Management Unit, organizing contract files, creating tracking records and maintaining them.
Help with the day to day operations of the units, attending various meetings.
Field trips to other parts of Valley Water
Attending the all-day Intern orientation on June 15, 2020 and mingle with all the summer interns
Selection Process
Eligibility:
The Summer Internship Program is open to undergraduate (Junior or Senior) and graduate level students.
Pass a pre-employment screening process to include a background check.
Proof of enrollment will be required prior to start of assignment.
Can work full-time (40 hours/week) during the Summer Internship Program.
Application Process:
We will be accepting applications from January 20 through February 2, 2020. You will need to provide the following with the online application:
Fully-completed online Employment Application. We are very interested in learning about your school projects, volunteer events and/or extracurricular activities.
Complete the supplemental questions in the job application, these will help us get to know you better. Hint: answer each question fully, but be clear and concise – feel free to use bullet points, you do not have to write long paragraphs. Do not indicate see resume as a response to any of the questions.
Attach a resume and cover letter (these are helpful and appreciated when reviewing the applications).
Interns who have participated in the Valley Water Summer Internship Program in past years are not eligible to apply.
Valley Water does not provide medical benefits, vacation pay, holiday pay, or any other benefits.
Students Interns or Temporary Workers are not eligible for District Benefits.