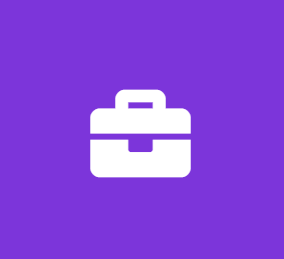 Business Operations Intern
White River Marine Group
Business Internship
White River Marine Group Internship Program offers a 10-week immersive work program giving students a holistic overview of the business focusing on career and competency development while gaining valuable experience with a multifaceted company.
Here in Springfield, MO nestled among the natural beauty of the Missouri Ozarks, you'll find Bass Pro Shops headquarters. We call it Base Camp. From here, it's a short hike to pristine fishing holes, prime hunting grounds, wooded hills for camping, clear streams for canoeing, and much more. Why here instead of the big city? Because staying close to nature is a big part of who we are.
If you're ready to kick start your career and build real-world experience while gaining work experience that will directly impact your personal and professional development, this is the internship for you.
What our Interns get out of an Internship at White River Marine Group:
Working alongside talented individuals, you will be jumping in to assist with projects, research and work experience that directly impacts our business. As a key-player on the team, you will have professional development and networking opportunities with leadership in the organization to build your professional brand.
We can't forget about the fieldtrips! You will have the opportunity to take team trips to learn about the many areas of our business. We will visit our Granddaddy retail store, Big Cedar Lodge and our Boat Manufacturing Plants offering a behind-the-scenes overview of the organization to get an immersive experience about our passion for the outdoors and conservation.
Overview
Summer of 2020 (June 1st , 2020 through August 7th, 2020)
10 week program length
Full time (40 hours a week)
Locations: Base Camp Corporate Office: Springfield, MO
Intern Eligibility Requirements
Available for full commitment of 10 week program (40 hours/week)
Currently enrolled in accredited college or university in pursuit of Bachelor's degree in related field
Students are eligible upon completion of their Junior year through graduating year
Minimum GPA 3.0
Eligible to work in the US
Ability to relocate to work location for the duration of the program
For questions please email: [email protected]
White River Marine Group