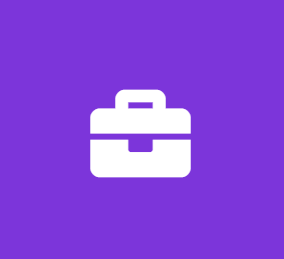 Human Resources Intern - Employee Benefits
Masonite
Business Internship
We heard you knock!
At Masonite, we make doors that do more. Our Purpose is We help people walk through walls , and by doing this we open new doors of opportunity for customers, partners and employees.
Six Cultural Pillars represent our organization's culture and the behaviors employees demonstrate:
Integrity Under Pressure
People Are Key
Hold the Door Open
Flexibility in Every Fiber
Results Hinge on Accountability
On the Threshold of What's Next
Learning Outcomes:
As a Human Resources intern, you will work with Masonite businesses to help us attract, engage and develop talent we need to execute the company's strategy. Intern assignments will be project-oriented and focus on the Human Resources Centers of Excellence including: Talent Acquisition, Organization Development, Compensation, Benefits, HR Systems and Employee Relations. Assignments vary according to business need and intern qualifications. All are designed to stretch your skills and to support your professional development by providing clear goals and actionable feedback on your performance. In addition, you will be participating in a program that encompasses:
Approximately ten-week summer assignment at Masonite's corporate headquarters in Tampa, Florida
Development of personal and professional skills through training, networking and mentoring relationships
Interactions with senior leaders during intern activities such as lunch-and-learn events and leadership dialogues
The opportunity to build teamwork skills through interaction with other interns and colleagues
Leadership Relationships:
Bob Paxton – Senior Vice President, Human Resources
Dan Bishop – Director, Compensation and Benefits
Responsibilities and Accountabilities:
Support Human Resources with ongoing or new projects - may include recruiting, on-boarding, engagement, compliance, or talent development
Maintain confidentiality of all aspects of job responsibilities
Exhibit strong verbal and written communication skills
Establish and maintain effective relationships with management and employees
Exchange information clearly and concisely and to present ideas, report facts, and other pertinent information
Will work effectively both autonomously and within a team environment
Minimum Qualifications and Experience Requirements:
Currently enrolled in a university at the Junior or Senior level

Major: Business, Human Resources or Organizational Development
GPA: 3.2 minimum
Proficient with the Microsoft Office suite and other business applications
Strong Interpersonal Communication Skills
Integrity and Confidentiality
Problem Solving Skills
Results Orientation
Business Acumen
Masonite is an equal opportunity employer
Open to extraordinary!