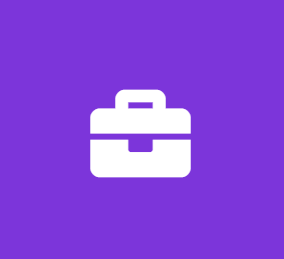 Entry Level Healthcare Sales
Together Homecare of Greenwood
Marketing Full Time
Together Homecare is in search of a motivated, team oriented, compassionate individual to join our Together family due to rapid growth as a company! This position would actually take place in Indianapolis, IN. The idea would be to commit 1 year to a year half to this roll, to then be promoted back into the Jeffersonville, or other Indiana territories. Our company is dedicated to maintaining an exciting and challenging environment that promotes personal accountability, personal growth, and an active role in the driving vision of the company. If you believe you can be a driving force of growth at Together Homecare, apply today!
Responsibilities of Client Service Manager:
In the initial role as an Entry Level Client Services Manager, your primary focus will be on the recruitment and hiring of medical professionals. This will have a direct impact on the growth trajectory that we will see on a weekly basis. As your recruitment and sales efforts continue, you will begin to form relationships with our clients and the area referral sources to identify their personnel needs, and effectively place the candidates you have recruited into the field. Everything we do is a collaborative team effort. We are a company that is looking to embrace individuals who possess a strong competitive drive, a "can do" attitude, high energy, enthusiasm, and a self-motivated mentality. These qualities can lead to a successful, long term career with advancement into Senior Management positions at Together.
We will align you with some of the best talent and mentors the business has to offer. You will receive a base salary of $37,500 with additional monthly bonuses based on team performance. We look at this initial role as a training/development period. A typical work week is approximately 50 hours for those seeking a timely promotion.
What you will do as an Entry Level Client Services Manager:
Directing and managing the development and implementation of home health services.
Develop and implement sales strategies, expand current business, and identify new opportunities within the homecare marketplace
Identify our client's needs and provide Together solutions by utilizing a consultative sales approach
Sell Together's services to new and existing clients through outbound phone calls and networking activities
Demonstrate excellent communication skills, negotiation, and problem-solving skills in a fast-paced environment
Lead the team by example and serve as a mentor to your office team.
Requirements
The ideal candidate will have a college degree, high level of competitive spirit, drive, intuitiveness, ambition to succeed, leadership skills, communication skills, and self-motivation. It doesn't matter what you received your degree in as long as you have the ability to learn.
Must have people skills and be able to exceed customer expectations
Experience with inside and outside sales during summer jobs or internships
Must be able to work well in a team environment as well as independently
Demonstrated ability to meet deadlines and respond quickly and appropriately to departmental staffing needs
Ability to overcome obstacles
Ability to generate referrals and follow up with them
Ability to recruit qualified candidates through a consultative-oriented sales approach
Strong persuasive skills, sound judgment, and a sense of urgency are critical to this position
Willingness to relocate for promotion and financial opportunity
Compensation/Benefits
We offer a competitive base salary with an aggressive commission plan. All internal employees will be offered insurance (Medical, Vision, and Dental) and a 401K plan. In your first year of training, it is anticipated that you will earn between $44,000 and $51,000 your first year while you learn the business. Our company believes in investing in its employees and giving them the tools and resources to effectively lead and develop the team around them while making a difference in the community you live in.
Our Company
Together was founded in 2013 by Senior Executives of the largest privately held homecare provider in the United States with over $1 Billion in annual revenues. Together is committed to personal, professional and financial growth of its employees. Our reputation for excellence and compassion is the foundation of our Together Service Pledge. We are working together for a better healthcare!
Job Type: Full-time
Salary: $37,500.00 to $51,000.00 /year
Education:
Additional Compensation:
Work Location:
Benefits:
Health insurance
Dental insurance
Vision insurance
Retirement plan
Paid time off
Professional development assistance