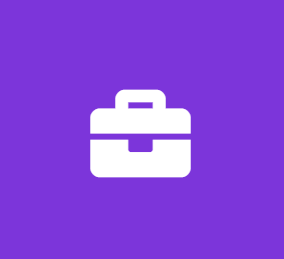 Human Resources Intern
Mazars USA
Business Internship
Job Description:
Start Date: February 2020 or ASAP
New York City
Are you seeking the opportunity to develop your talent into a meaningful career with a firm that enables you to do more, to learn more and grow faster? If so, we have the answer!
Mazars USA is growing nationally and internationally, and we want you to be part of it!
Mazars USA LLP is recruiting high performing students who are passionate about human resources and making a difference to our employees, while investing in their own professional development. Join an inclusive, client-centered environment that offers unparalleled opportunities for both experienced professionals and new graduates. Develop new skills, enhance your knowledge, and work with world-class professionals. Discover what excellence and the right opportunities can do for you!
Required Skills and Experience:
Actively working towards Bachelor or Master's degree in Human Resources, Business Administration, Social Sciences or related field
Availability to work 15 - 20 hours per week
Strong academic credentials (Minimum GPA of 3.0)
Excellent organizational, analytical, and communication skills
Demonstrated integrity, values, and work ethic
Ability to operate in a paperless workplace and proficiency in Microsoft Office, specifically Outlook, PowerPoint, and Excel
Active involvement in organizations (volunteering or campus related)
Motivated to work as part of a team and build constructive working relationships
Passion for the HR field with a strong desire to learn and grow

Professional Responsibilities:
General administrative support
Participate in recruitment efforts by setting up interviews with candidates and facilitating a positive candidate experience
Maintain accurate records in Workday, including converting paper records to e-files
Review historic employee records to maintain compliance with document retention laws
Maintain various HR reports in Excel
Create and maintain presentations and reports using the Microsoft Office
Participate in additional HR initiatives as they arise