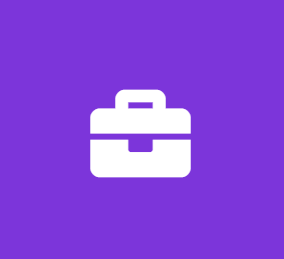 (Fresher) Junior Level / Entry Level Software Developer (Java Developer)
SummitWorks Technologies Inc.
Software Engineer Full Time
Entry level Software Engineer - Dotnet.
Job Summary: - Entry level Software Engineer.
We are looking for an entry-level software programmer. The Candidates who are in CPT /OPT/USC/GC or any Engineering/Sciences or all eligible to work in the US are encouraged to apply..
Benefits Include:
Competitive Pay Packages & Insurance.
Expert guidance and mentoring.
Sponsor visas for the eligible candidates.
On Job, Support to help in day to day queries.
The Company is E-verified to get an OPT STEM Extension.
The excellent Sales team and best of the clients to help to fetch you a new project.
We pay a referral bonus, so let us know if you know someone who is interested.
Requirement:
Basic coding experience or Basic knowledge of software programming or knowledge of any programming and Good analytical and problem-solving abilities.
Work Authorization: .
OPT, CPT, US Citizen, Green Card or all eligible to work in the US are encouraged to apply. The Company is E-verified to get an OPT STEM Extension.
**
**
Our Expertise:
Please apply for this job even if you fall short of desired "Python"experience, looking for a coding language change or if you have basic programming knowledge.
We have a job for you
SummitWorks Technologies Inc allows us to focus on providing you with the most flexible, cost-effective technology solutions crucial to sustaining your competitive advantage in this increasingly complex marketplace. We deliver the strategies, personnel, tools, and resources that enable you to succeed.
KEY WORDS
Web development Web design Web developer Web. UI Developer UI/UX developer /entry level Web developer / mid-level Web developer / Entry level Java developer / Entry level Aws developer / AWS Cloud developer
Entry-level UI developer / Java Developer / Junior java Developer / Entry level Web UI Developer / Junior Front End Developer / Junior Web UI Developer / Mean stack developer / Entry level Software Engineer / Full Stack Developer / Junior UI Developer/ Junior Software Engineer / Junior Programmer / Junior Developer / Junior Python Developer / Fresher opportunities / Software Engineer / Software Developer / Software programmer / .net developer / asp.net developer / dotnet programmer / junior .net developer / junior front end developer/ Entry level python developer / junior python developer / Java developer / entry level java developer / java programmer / Jaya/j2ee developer / dotnet developer / .net developer
Job Type: Full-time