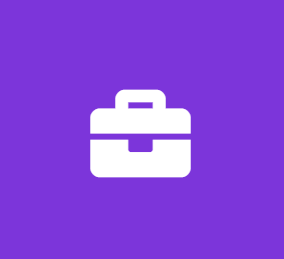 Supply Chain Intern - Summer 2020
Jabil Circuit
Business Internship
At Jabil, we empower the brands who empower the world – it's our reason for being and the guiding force that's driving us to become the most technologically advanced manufacturing solutions provider on the planet. Whether we're serving one of the world's biggest and best known brands or the coolest tech startups, our resolve never wavers. We share common desires with these brands: to make the world a better, safer and cleaner place.
Supply Chain interns will have an opportunity to work with a talented, multi-functional and global team to help develop next generation supply chain solutions. Intern responsibilities may include:
Learn how to increase cash flow and maximize savings of a company
Help drive Supply Chain optimization activities
Conduct market research and financial risk assessment for suppliers in a digital environment
Assist in Enterprise Contracts Management System set up and onboarding
Complete site based procurement resource profile
Provide enhancements and analysis to Supply Chain Finance metrics dashboard
May perform other duties and responsibilities as assigned
Position Requirements
Currently in pursuit of a Bachelors or Masters degree in Supply Chain, Industrial Engineering or Operations with a graduation date between December 2020 - June 2023
*Applicants for this position must have work authorization that does not now or in the future require sponsorship of a visa by the employer.*
Strong academic performance (3.0 or better GPA)
Adhere to all safety and health rules and regulations associated with this position and as directed by supervisor
Comply and follow all procedures within the company security policy
Preferred Qualifications
Demonstrated leadership experience
Strong interpersonal skills (verbal and written)
Team work mentality
Highly organized with attention to detail
Strong analytical and problem solving skills
Proficient in MS Office
Experience working in databases and/or spreadsheets
Jabil, including its subsidiaries, is an equal opportunity employer and considers qualified applicants for employment without regard to race, color, religion, national origin, sex, sexual orientation, gender identify, age, disability, genetic information, veteran status, or any other characteristic protected by law.