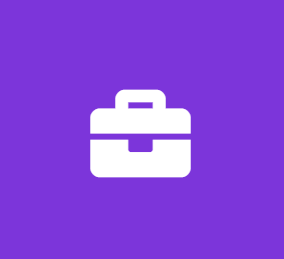 Human Resources Intern
Lonza Specialty Ingredients
Business Internship
Today Lonza is a global leader in life sciences. We are more than 15,000 employees in more than 100 locations around the world. While we work in science, there's no magic formula to how we do it. Our greatest scientific solution is talented people working together, devising ideas that help businesses to help people. In exchange, we let our people own their careers. Their ideas, big and small, genuinely improve the world. And that's the kind of work we want to be part of.
Lonza Rochester produces biocides and personal care ingredients for the hygiene, preservation and personal care markets. The facility has been in cGMP manufacture since 2000. Operations are 24 x7 with a headcount of approximately 170 employees. The site was acquired from Arch Chemicals in 2011 and is the oldest continuing manufacturing facility in Rochester, NY. We are looking to add an Human Resources Intern to our site for May of 2020.
The HR Intern will be responsible for entry level human resources assignments and projects. Responsible for day to day HR tasks and activities that support business delivery, employee engagement and morale.
Key Responsibilities:
Responsible for two main projects
Updating job descriptions, in accordance with Lonza standards for all Rochester employees.
Evaluation of employee files/records retention
Various HR generalist tasks including follow up with subject matter experts to address various employee concerns.
Assists with new hire orientation and onboarding procedures
Interaction with senior level leadership
Perform other duties as assigned
Key Requirements:
Bachelor's Degree with a focus on Human Resources Management
Must be professionally flexible and able to commit to working from May – August 2020.
Knowledge of HR best practices and software.
Strong written and verbal communication skills are required. Accuracy is a must.
Must be able to work with all levels of the organization in a cooperative and discreet manner. Work proactively with other employees.
Ability to provide correct and quick responses to employee base.
Ability to be complete projects and meet deadlines.
Proven leadership skills on school projects, teams or clubs.
Commitment to personal career development.
Lonza is an equal opportunity employer. All qualified applicants will receive consideration for employment without regard to race, religion, color, national origin, sex, sexual orientation, gender identity, age, status as a qualified individual with disability, protected veteran status or any other characteristic protected by law.
People come to Lonza for the challenge and creativity of solving complex problems and developing new ideas in life sciences. In return, we offer the satisfaction that comes with improving lives all around the world. The satisfaction that comes with making a meaningful difference.
Job Type: Internship
Location:
Work authorization:
Additional Compensation:
Work Location: