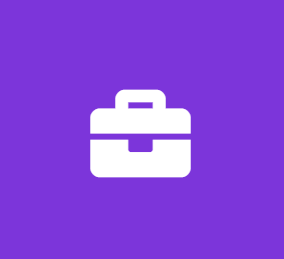 Testing Engineer - Internship
Northwestern Mutual
Quality Assurance Internship
At Northwestern Mutual, we are strong, innovative and growing. We invest in our people. We care and make a positive difference.
What You'll Do:
As a technical, hands-on Test Engineer, your job is to integrate into the general software engineering team and help break our software
Work under the guidance of a Test Engineering Manager of a team with an already-established, mature testing process to conduct stress testing, exploratory testing, and automation testing
Learn basic software testing theory, how to properly determine type of testing required for a project, and write a lot of code
Successfully get through our test engineering boot camp; integrate into an ongoing project and successfully demonstrate that you can perform basic test analysis for any new functionality being developed; and understand the basics of either node.js or Java and the respective automation framework to the point in which you can contribute basic automation tests with little guidance
Collaborate with other interns on assigned case study to be presented at the conclusion of the internship
Who You Are:
A fast learner and self-starter - you'll work with colleagues who are incredibly talented, and always willing to share knowledge and a helping hand, so your willingness to take ownership of the outlined goals and make things happen is imperative
An empowered collaborator - you contribute ideas and initiative to your work with minimal supervision, and actively interact with team members whether near or far
A skilled communicator - you quickly elicit feedback, translate requirements, and troubleshoot issues with colleagues at all levels and from a wide variety of backgrounds
What You'll Need:
Pursuing a Bachelor's or Master's degree in Computer Science or related field
Minimum 3.0 GPA and 6 – 9 credits in Computer Science or related courses
Proficiency in either Java or node.js ( coursework counts as proficiency )
Curiosity - asking a lot of questions and enjoying exploration is going to be your best asset
The Northwestern Mutual experience is about the opportunity. It is without barriers, without ego — where feedback is essential, and collaboration is second nature. It clears the way for inspiration, innovation, and your impact to take hold.
Build a strong career foundation with a best-in-class company that puts our client's interests at the center of all we do. Get started now!