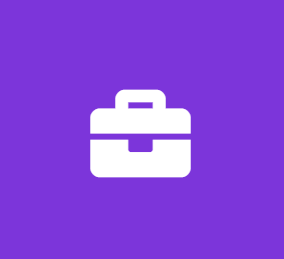 Jr. Data Scientist at Understory, Inc (Madison, WI)
Scientist at Understory, Inc
Full Time
Does designing solutions to unique and novel problems and working with a collaborative, multidisciplinary, caring team excite you? Do you love fast-paced, flexible, and fun environments?
If so, we have a career for you!
An Understory Junior Data Scientist assists in the analysis of weather station and air quality sensor data to improve our understanding of weather and air quality. They work closely with engineers and software developers to advance pattern detection algorithms, data analysis, prototyping systems, and large-scale applications that help produce interesting and meaningful weather products for our customers.
Your main role responsibilities will include:





Build models using data from Understory's networks in unique and interesting ways


Monitor our hundreds of stations to find interesting patterns and weather events


Explore new uses of our one-of-a-kind dataset


Analyze how different weather impacts people and property


Support our data science team and business development teams with data collection and analysis





You're exactly what we're looking for if you have:





Bachelor's in meteorology, mathematics, computer science, finance, economics, or science-related field


Master's is highly preferred


Experience with Python, regression analysis, clustering, and predictive models


Experience with information retrieval and large data sets


Familiarity with machine learning algorithms


Independent with the ability to work well as part of a team


Excited to work in a fast-paced and dynamic professional environment





Compensation includes:





Base salary commensurate with experience


Full-time benefits





Company details
:
Understory detects rain, hail, wind, and other weather events where the risk to life and property is the greatest – directly at the earth's surface. Understory's ground-truth detection provides weather data that leads the industry in resolution and fidelity, which has tremendous potential value and application throughout the country as $485 billion of the U.S. economy fluctuates with weather, touching industries such as insurance, agriculture, and broadcast.
Currently, Understory is an early-stage company consisting of twenty awesome team members and is venture backed by $20M+ in financing. Our team works hard, but also makes time for team and family fun!