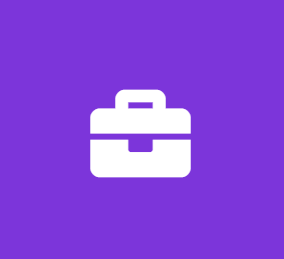 Entry Level Software Developer (523324)
Progeny
Software Engineer Full Time
Career opportunities are available for recent grads with BS in Computer Engineering, Computer Science, Systems Engineering or related technical field. Candidate will work on a fast-paced integrated product development team.

Duties and Responsibilities
Be a member of a development team responsible for designing, developing, refactoring, testing and maintaining new features and improve existing code base
Develop web based and mobile software applications in support of Progeny's innovative, high quality engineering solutions in an agile environment.
Participate in all phases of the existing Agile Software Development Life Cycle (SDLC) including requirements analysis, design, implementation, and testing.
6.5.0
Knowledge, Skills and Abilities
Familiarity with software engineering disciplines from requirements development to validation.
Strong skills in use of JAVA and JAVA EE development tools.
Strong organizational and analytical skills as well as practical problem-solving and decision skills.
Experience with relational databases is desired.
Experience in the design and development of software applications using multiple technologies including, but not limited to Java .NET, SQL, Web Services, JavaScript and XML languages.
Experience with Agile development process is desired.
Education/Experience
B.S. degree in Computer Engineering, Computer Science, Systems Engineering or a related technical field (or an equivalent combination of education and experience.)
0-3 years' experience
This position requires the applicant to hold an ACTIVE DoD Clearance.
Physical and Mental Requirements for all positions:
• Prolonged stationary periods at a desk
General ability to operate computer and other productivity machinery such as calculator, copy machine, printer, etc.
Ability to lift and transport up to 15 pounds at times
Effectively communicate with others
Ability to stay focused and provide attention to detail.
Ability to think analytically and apply problem solving skills to scenarios throughout the course of the workday
ACCOMMODATION REQUEST
If you need special assistance or an accommodation while seeking employment, please contact our recruiting department at [email protected] or call 703.368.6107. We will make a determination on your request for reasonable accommodation on a case-by-case basis.
Benefits:
To learn more about the Benefits offered by Progeny Systems, including a minimum $1,000 sign-on bonus for all new hires, please visit our website at http://www.progeny.net/careers.
About Progeny Systems
Progeny Systems is a privately held, high-tech small business that provides premium systems, services, and products for the Department of Defense, government agencies and commercial clients. We are a technology leader in numerous areas including: technology insertion; acoustic sensors; signal processing; combat systems; torpedoes; cyber security; biometrics; knowledge management; undersea vehicles; open architecture; electromagnetic maneuver warfare; electronics packaging; and image/video processing/analysis.
As a small business, Progeny Systems is a participant in the Small Business Innovative Research (SBIR) and Small Business Technology Transfer (STTR) programs. Progeny Systems has a proven track record of transitioning numerous SBIR contract awards into full-scale production, and has also successfully competed with large defense corporations. Progeny System's ability to leverage flexibility, rapid turnaround, customer responsiveness, and encourage an environment for experimental research has been critical to our success in developing, producing and supporting numerous mission critical national defense systems.
Progeny has provided highly complex products/programs to the United States Government in collaboration with the following agencies, among others:
Defense Advanced Research Projects Agency (DARPA)
National Aeronautics & Space Administration (NASA)
6.5.0