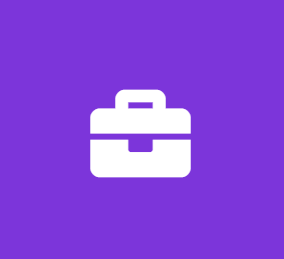 Spring 2020 - PAID Human Resources Internship
Pacific Homecare Services
Business Internship
We are a Northern California agency that provides quality home care to the disabled. Since 2005, we've been empowering the disabled to reach their highest level of independence with outstanding, compassionate caregiving services and support. Currently, we serve Northern California communities from our four outreach locations in Pleasanton, Sacramento, Santa Rosa, and Stockton.
At Pacific Homecare Services, we treat each of our clients like we would treat our own family members, helping them thrive in every aspect of their lives. Our experienced caregivers uphold the values of respect, honesty, and kindness with all of our clients and their loved ones. By providing such exceptional and personal home care, our clients and their loved ones can have peace of mind throughout the entire Pacific Homecare Services experience.
POSITION OVERVIEW:
Work with the Staffing Manager to build strategic sourcing/recruiting plans as a team. Source candidates through a variety of search methods (social media, internal database, job boards, networking, internet searches, company targets, referrals, etc.) Educate, excite, and sell candidates on both the opportunity and on Pacific Homecare Services. Present qualified candidates to the Staffing Manager for further consideration.
LOCATION: Pleasanton Office
POSITION DURATION: 4-6 Months
PREFERRED # OF HOURS: 20 – 30 hours per week, Mon. – Fri
Paid internship
JOB DUTIES:
Recruiting
Review resumes and identify qualified candidates
Conduct phone interviews
Place ads on electronic job boards/social media
Strategize "out of the box" ways to build a talent pool
Communicate via letters, emails, and phone calls with applicants. Provide candidate information to Staffing Manager
Engage, develop relationships with, and assist candidates through the recruitment process
Assist Staffing Manager at recruiting events such as job fairs
Assist with the planning and executing of Provider Recognition Events
Conduct reference checks on all applicants
Recommend and drive improvements throughout the company
Employee Training (Respite Care Providers)
Assist Staffing Manager with New Employee Orientations (NEO)
REQUIREMENTS:
Pursuing a bachelor's or master's degree must be a 2nd semester junior or senior
3.0 GPA minimum. *Must provide transcripts to verify GPA and hours completed
Excellent communication skills both verbal and written
Bilingual Spanish/English is preferred
Strong organizational skills
Advanced knowledge of MS Office
EDUCATION:
Currently enrolled in a bachelor's program from an accredited university, majoring in Human Resources, or a related field.
Job Type: Internship
Salary: $15.00 /hour
Experience:
Human Resources: 1 year (Preferred)
Education:
Location:
Pleasanton, CA (Required)
Language:
Shifts:
Morning (Preferred)
Mid-Day (Preferred)
Work Location:
Benefits:
Internship Compensation:
Schedule: