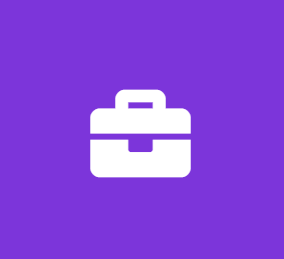 Junior Front-End Web Developer
CODEMAY, Inc.
Software Engineer Full Time
ABOUT US:
We are looking to add a Web Developer to our CODEMAY team.
We are a Digital Marketing Agency based in Costa Mesa, CA with a satellite office in Portland, Oregon. We are a one stop shop in the digital world with everything from building websites to increasing SEO. Our largest clients are fitness based brands across the US.
*
POSITION OVERVIEW:
This position will work primarily with our Chief Technology Officer in Portland through slack calls and chats. The ideal candidate would be a design to Wordpress front-end developer. That means someone who can take a design document (photoshop, pdf, sketch, etc.) and build a custom Wordpress site matching the design with full functionality. It requires HTML, PHP, JS, CSS knowledge and experience. It requires the ability to work within the Bootstrap framework to turn-around a functional and design accurate website.
We do not use theme builder plugins, pre-built themes, etc. Every site is built in a proprietary custom theme which utilizes the Advanced Custom Fields plugin and Bootstrap.
The candidate needs to be able to complete projects independently and create a product that requires little to no correction or additional work to complete.
REQUIREMENTS :
Applicants should provide links to websites they have built or worked on, with specifics about what parts of the site were their direct product. Theme or plugin files for review would be a plus if available.
College degrees or professional schooling is not required. We are looking for a candidate who can work hard and quickly deliver products. Degrees and certifications are not important if the person can deliver the product.
Applicants must be in the immediate Portland or surrounding areas in Oregon. Applicants in any other location will not be considered.
Desired Qualifications:
Wordpress Development Experience
At least 2 years of experience doing custom WP development
Template development & Plugin development
Wordpress Multisite Network experience is a plus +
Experience with Advanced Custom Fields plugin for Wordpress is a plus +
Bootstrap development Experience
All our builds utilize a WP+Bootstrap custom theme as the base for development
Javascript/jQuery Experience
Some moderate experience using Javascript and jQuery in front-end development environments
JSON/XML API Experience +
Experience working with building API plugins and connections with JSON and XML would be a big plus
Design Program Experience
Photoshop ,Sketch, MarvelApp etc.
CONTRACT:
Full Time, Permanent, 9-5 pm
*
Job Type: Full-time
Salary: $60,000.00 to $65,000.00 /year
Experience:
Web Development: 2 years (Preferred)
CSS: 2 years (Preferred)
JavaScript: 2 years (Preferred)
HTML: 2 years (Preferred)
Work authorization:
Work Location:
Benefits:
Retirement plan
Paid time off
This Job Is:
Open to applicants under 18 years old, provided it is legally allowed for the job and location
Open to applicants who do not have a high school diploma/GED
A "Fair Chance" job (you or the employer follow Fair Chance hiring practices when performing background checks - learn more at https://start.indeed.com/fair-chance)
Open to applicants who do not have a college diploma