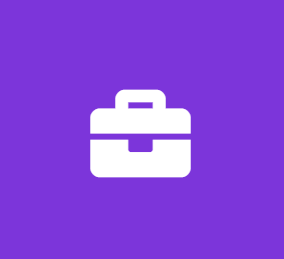 Data Engineering Intern
Lockheed Martin Corporation
Data Science Internship
The Data Engineer delivers full-stack data solutions across the entire data processing pipeline. This relies on systems engineering principles to design and implement solutions that span the data lifecycle to: collect, ingest, process, store, persist, access, and deliver data at scale and at speed. It includes knowledge of local, distributed, and cloud-based technologies; data virtualization and smart caching; and all security and authentication mechanisms required to protect the data.
Responsibilities:
Build data pipelines that clean, transform, and aggregate unorganized data into databases or data sources that are ready for analysis
Design and implement data solutions by defining functional capabilities, security, back-up, and recovery specifications
Work through all stages of a data solution lifecycle, e.g., analyze / profile data, create conceptual, logical and physical data model designs, architect and design ETL, reporting and analytics
Maintain data systems performance by identifying and resolving production and application development problems; calculating optimum values for parameters; evaluating, integrating, and installing new releases
Define standards, best practices, and certification processes for data objects
Conduct performance tuning and optimization of data processing and storage
Write complex queries that can scale to meet requirements
Verification/validation that data solutions and/or system performance meets requirements
Document data definitions, dictionaries, and architectures
Define how data will be collected, what data will be needed, constraints to be considered
Basic Qualifications:
Pursuing a degree in Computer Science, Systems Engineering, or related field
Systems Engineering expertise to include systems design, requirements, analysis, and management of complex systems over their lifecycles
Experienced in design or development of enterprise data solutions, applications, and integrations
Knowledge of modern enterprise data architectures, design patterns, and data toolsets and the ability to apply them
Proficiency in data modeling techniques and understanding of normalization
Has software engineering experience
Strong problem solving, conceptualization, and communication skills
Desired Skills:
Data APIs
Database systems (SQL and NO SQL)
Distributed data systems (e.g., Hadoop, HBase, Cassandra, Spark)
Data modeling
Extraction, Transformation and Load (ETL) tools
Data warehousing solutions (Time phasing, Dimensional modeling, Snapshot)
Database architecture
Languages: Java Script, SQL, Hive, Pig, Python, XML, Java, Shell Scripting
BASIC QUALIFICATIONS:
job.Qualifications
Lockheed Martin is an Equal Opportunity/Affirmative Action Employer. All qualified applicants will receive consideration for employment without regard to race, color, religion, sex, pregnancy, sexual orientation, gender identity, national origin, age, protected veteran status, or disability status.
Join us at Lockheed Martin, where your mission is ours. Our customers tackle the hardest missions. Those that demand extraordinary amounts of courage, resilience and precision. They're dangerous. Critical. Sometimes they even provide an opportunity to change the world and save lives. Those are the missions we care about.
As a leading technology innovation company, Lockheed Martin's vast team works with partners around the world to bring proven performance to our customers' toughest challenges. Lockheed Martin has employees based in many states throughout the U.S., and Internationally, with business locations in many nations and territories.
EXPERIENCE LEVEL:
Co-op/Summer Intern