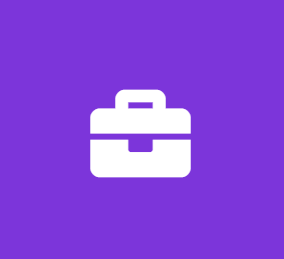 Human Resources Intern
Turner & Townsend
Business Internship
You have a chance to be a key player in our future, as part of a team of innovative professionals shaping our built environment.
Under the leadership of the Human Resources team, the HR Intern will perform various administrative tasks and provide support to our Human Resources department daily operations.
Job Objectives
Manage administrative aspects of the on-boarding process, such as drafting and issues offer documentation and initiating background screenings.
Coordinate New Hire Orientation while monitoring attendance to ensure employee compliance.
Manage HRIS and ensure accurate entry of employee data, such as new hires, transfers, and leavers.
Managed shared HR inbox and respond to employee inquiries, including general questions regarding HR processes and procedures, escalating issues as necessary.
Establish and maintain confidential employee records while remaining compliant with local, state and federal regulations.
Maintain confidential files used across departments to ensure accurate distribution of crucial information.
Participate in HR related special projects while maintaining confidentiality, as necessary
Qualifications
Who are you? You are an organized, detail-oriented individual that possesses a Bachelor's degree in Human Resources, or studying toward a degree in Human Resources or related field.
The ideal candidate will have:
Bachelor's degree in Human Resources, or studying towards a degree in Human Resources or related field.
Entry level knowledge of the HR function within a diverse and fast-paced organization.
Highly proficient with Microsoft Office Suite Products
Strong analytical skills.
Excellent interpersonal, verbal and written communication skills.
Drive to be proactive and self-motivated.
Excellent organization skills, ability to multi-task, prioritize and be a team player within HR and employee group
Additional Information
Our inspired people share our vision and mission. We provide a great place to work, where each person has the opportunity and voice to affect change.
We want our people to succeed both in work and life. To support this we promote a healthy, productive and flexible working environment that respects work-life balance.
Turner & Townsend is an equal opportunity employer. We celebrate diversity and are committed to creating an inclusive environment for all employees and actively encourage applications from all sectors of the community.
Please find out more about us at www.turnerandtownsend.com/
#LI-SM3