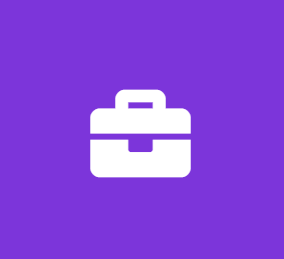 Internship - Human Resources Intern
DeZURIK, Inc.
Business Internship
GENERAL SUMMARY
This position will be responsible for full cycle recruiting, increasing employment diversity, identifying and creating streamlined processes, serve as an active member of the United Way and Well-Being committee and provide various levels of HR support to the overall HR Department.
PRINCIPAL DUTIES AND RESPONSIBILITIES (ESSENTIAL FUNCTIONS)
Full cycle recruiting which includes updating job descriptions, posting, sourcing, interviewing, setting up pre-employment screens, onboarding and system data entry.
Support and increase employment diversity.
Help to build the DeZURIK employment brand within various candidate markets. This includes attending job fairs, posting to various sites, using social media platforms, and creating DeZURIK branded material and handouts.
Track and report on various HR metrics.
Facilitate DeZURIK's employee recognition program
Create a streamlined process for employee file implementation via an electronic platform.
Participate as an active member in the United Way and Well-Being Committee.
Identify opportunities that could be streamlined to gain efficiencies within the HR Department.
EDUCATION AND EXPERIENCE
Required Qualifications:
Currently pursuing a degree with an emphasis in Human Resources/related degrees or a recent graduate.
Must be enrolled in an accredited college or university as a sophomore, junior or senior.
Excellent interpersonal skills both in person and on the phone,
Strong communication skills (both verbal and written)
Ability to work independently, be proactive and problem-solve
Positive attitude
Experienced in Microsoft Office
Ability to work effectively in a team environment.
Preferred Qualifications:
Previous experience working in an office setting, preferably working within HR Department.
Manufacturing background preferred
PHYSICAL DEMANDS
Normal office demands.
WORKING CONDITIONS
Normal working conditions.
DISCLAIMER
The above statements are intended to describe the general nature and level of work being performed by people assigned to this classification. They are not intended to be construed as an exhaustive list of all responsibilities, duties and skills required of personnel so classified.
QUALITY
Quality encompasses all aspects of DeZURIK, Inc.'s business, and every employee shares the responsibility to prevent the occurrence of any nonconformity relating to product, process and the quality system. All employees have an obligation to identify and record any such nonconformity, and, through designated channels, initiate and recommend solutions.
DeZURIK, Inc. is an Equal Opportunity Employer of Minorities, Females, Protected Veterans, and Individuals with Disabilities.
XJ6