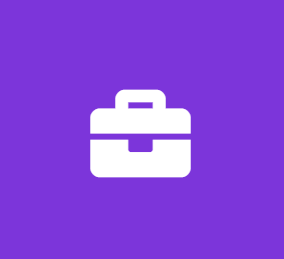 Human Resources Intern
Epes Transport System, LLC
Business Internship
Job Overview:
We are looking for a Human Resources Intern to join our Human Resources team. The HR Intern will participate in regular Human Resources activities across each functional area to include: Recruitment; Employee Training and Development; Employee Relations; Performance Management; HRIS; Benefits: Marketing/Social Media.
Qualifications:
Currently enrolled Junior at a College or University with a minimum grade point average of 3.0.
Projected graduation of May/December 2021.
Prefer Business Management, Communications or Human Resources majors.
Leadership skills that include professional business ethics, confidence and self-motivation.
Ability to maintain a high level of confidentiality.
Strong critical thinking skills with the ability to analyze data, draw conclusions and take action/communicate accordingly.
Good data entry computer skills. Proficient use Excel and other of MS Office applications.
Understanding of basic HR principles.
Strong attention to detail ensuring thorough documentation for all processes.
Good telephone skills
Excellent written and verbal communications skills
Professional, clean, neat appearance
Ability to pass pre-employment drug test.
No convictions of serious crimes or felonies. However, a conviction is not an automatic
disqualification of employment.
Ability to work flexible hours as needed.
Ability to work independently; take initiative; be a self-starter.
Ability to plan and organize workload; flexibility to handle pressure and work with interruptions and meet deadlines; attention to detail.
Ability to handle multiple priorities.
Willingness to learn and accept responsibility.
Time management skills.
Responsibilities:
Learn basic interviewing processes and sourcing techniques
Post open positions internally and externally
Company representative at career fairs
Assist with 2020 Campus Recruiting even planning and program coordination
Manage candidate travel, coordinate interviews and feedback summaries
Complete assigned ad hoc projects across HR i.e. Company events, committees, etc.
Prepare materials for Talent planning meetings and programs. Assist with research on training topics and presentation and other training related documentation activities.
Provide support for QMS/ISO related activities
Assist as needed with Fall 2020 Benefits Open Enrollment activities.
Document key HR processes and assist with updates on the handbook/policy manual.
Screen employee applications.
Arrange/conduct initial interviews.
Complete reference checks to include associated background reports and screenings.
Analyze hiring trends within area of responsibility.
Maintain printed HR forms (new hire paperwork, policy acknowledgements, employee handbooks, etc.)
Prepare HR related reports as needed.
Assist with internal audits to ensure compliance with applicable laws and policies.
Assist with visitors to the HR department, to include coverage for the HR window.
Upload documents to HRIS system for personnel file compliance.
Demonstrates support to the Epes Transport System, LLC Quality Management System and its objectives, as applicable.
Other duties may be assigned
About Us:
Epes Transport is dedicated to providing quality transportation services. Our mission is to continuously improve the quality of our service to meet and exceed the needs of our customers. Continuous improvement in quality is the means we will use to ensure reasonable profits and long term growth.
Epes Transport System, LLC is the largest private trucking company in North Carolina.