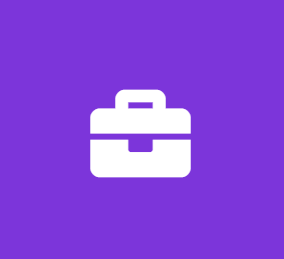 Human Resources Intern
Tennessee Department of Transportation
Business Internship
The Department of Transportation provides citizens of Tennessee and travelers with one of the best transportation systems in the country. The Tennessee Department of Transportation is consistently ranked among the top DOT's in the nation. We pride ourselves on being debt free and continue to grow in a the most responsible and efficient way. TDOT offers a paid internship program to introduce students to the importance of transportation and civil service.
Job Opening: Human Resources Intern
Location: Knoxville, TN
We are hiring human resources interns in the following areas:
This intern will assist the Training Office with coordinating and preparing material for upcoming Region 1 training events. In addition, this intern will apply basis human resource principles to a real-world environment in the development and delivery of training content to adults.
Qualifications
Junior or Senior enrolled in a human resources undergraduate program
Authorized to work in the U.S.
Applications will be available until Tuesday, March 31st on the TDOT Careers Page:
https://www.tn.gov/tdot/human-resources-home/tdot-careers/internship-program.html
Apply now to become a part of TDOT's 2020 Sumer Internship Program!
https://www.tdot.tn.gov/PublicDocuments/hr/TDOT-Summer-Internship-Program2020.pdf
Job Types: Part-time, Internship
Education:
High school or equivalent (Required)
Location:
Work authorization: