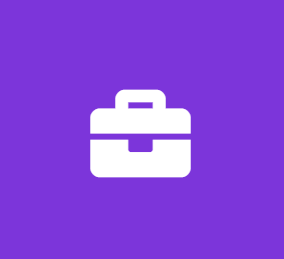 Technical Support Intern
Tenable
Customer Support Internship
Your Role:
The Technical Support Intern provides consistent, world-class security, network, and product support for specific Tenable products. In serving as the primary liaison between the company and customer, the Technical Support Intern resolves real-world technical challenges by supporting cutting-edge vulnerability assessment and compliance auditing software across complex, multi-faceted customer deployments.
Our support intern possesses fundamental knowledge of security assessments, vulnerability management and compliance auditing capabilities along with the drive to rapidly learn the newest technologies. Impeccable communication skills (written and verbal) focused on sustaining market leading customer loyalty is a key requirement for this position. The Technical Support Intern provides support for specific Tenable products during the internship using existing technical knowledge and in-depth training provided at the start of the program.
Your Opportunity:
Serves as the first-tier liaison between the customer and Tenable for technical related issues
Analyze and clarify customer technical inquiries
Analyzing vulnerability scan results, system audits, and log events
Recreating customer software issues in a lab environment
Ensure customer feedback is properly channeled into Product Management and Research & Development
Maintaining in-depth knowledge of Tenable products and information security best-practices
Create and publish solution knowledge for re-use by customers and Tenable employees
Delivers exceptional customer service in every interaction
What you'll need:
Currently pursuing a degree in computer science information systems, or related field
A passion for technology
Outstanding written and verbal communication skills
Desire to provide exceptional customer service
Strong analytical and technical skills
Ability to multi-task and manage multiple priorities in a fast-paced environment
High comfort level in Linux/Unix, Windows administration, patch deployment and system configuration
Exposure to vulnerability scanners and log analysis a plus
If you've reached this point in the job description and feel you're still not sure if you should apply… Just do it! We know there are no perfect applicants. You may not have 100% of all those bullets listed above - and that's okay. If you're feeling like you're not going to fit in with our teams - that's not ok. We're One Tenable which means however you identify and whatever background you bring with you, we encourage you to submit an application if it's a role you can be passionate about doing every day.
We're committed to promoting Equal Employment Opportunity (EEO) at Tenable - through all equal employment opportunity laws and regulations at the international, federal, state and local levels.