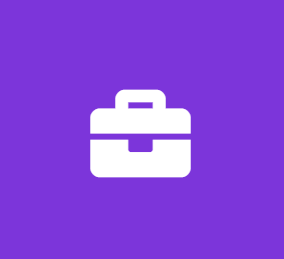 Summer 2020 - Business Process Internship
Norfolk Southern Corp
Business Internship
Requisition 13947: Summer 2020 - Business Process - Norfolk
Marketing Business Process Internship - Norfolk, VA
As an intern, you will support the information and system needs of the Marketing Business Process group in Norfolk, VA, providing business intelligence to the department. You will work on identifying opportunities for functional improvement as well as building relationships within our business community. Position responsibilities include but are not limited to:
Developing and supporting databases, queries, reports, spreadsheets and presentations in response to user requests
Performing user acceptance testing (UAT) for current and new systems
Providing support for existing systems
Researching programmed solutions and developing appropriate technical documentation
Providing administrative and maintenance support for end-user query tools
Designing mock-ups for new application features and interfaces based on end-user requirements
Skills and Abilities

Proficient in Microsoft Windows and Microsoft Office Professional applications
Familiarity or strong desire to learn about relational database concepts, SQL, and variety of query and report tools
Understanding of the software development life cycle
Personable manner and strong written and oral communication skills
Self-disciplined, detail-oriented, and committed to delivery of quality products and services


Compensation
Freshman (27 or fewer credits) - $2,500/month
Sophomore (28 to 59 credits) - $2,800/month
Junior (60 to 89 credits) - $3,000 /month
Senior (90 or more credits) - $3,300/month
Graduate Student - $3,666/month
Living stipend of $850/month is available to those who qualify.
Company Overview
Norfolk Southern Corporation (NYSE: NSC) is one of the nation's premier transportation companies. Its Norfolk Southern Railway Company subsidiary operates approximately 19,500 route miles in 22 states and the District of Columbia, serves every major container port in the eastern United States, and provides efficient connections to other rail carriers. Norfolk Southern operates the most extensive intermodal network in the East and is a major transporter of coal, automotive, and industrial products.

We are a team of more than 25,000 employees working together to maintain our reputation as The Thoroughbred of Transportation. As an industry leader, Norfolk Southern offers a competitive salary and an excellent benefits package.
Norfolk Southern is an equal opportunity employer including veterans and disabled.