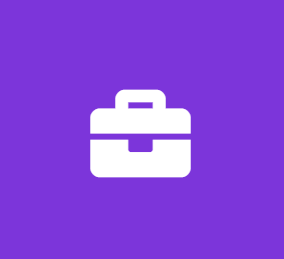 Security Communications Intern
ActiveUnited Nations Development Programme (UNDP)
Marketing Internship
UN Women, grounded in the vision of equality enshrined in the Charter of the United Nations, works for the elimination of discrimination against women and girls; the empowerment of women; and the achievement of equality between women and men as partners and beneficiaries of development, human rights, humanitarian action and peace and security.
The Security & Safety Services Section at UN Women Headquarters in New York seeks to enlist a full-time intern to support the section in the identification, coordination and educational development of internal communication strategies. The position will utilize previously developed concept materials to develop an implementation strategy, update accordingly the section corporate intranet and prepare education mediums, to enable global implementation in line with the organization structure.
The position is located within the UN Women Department of Management and Administration, Office of the Security & Safety Services Section. The Security & Safety Communications Intern will report directly to the UN Women Global Security Advisor.
Duties and Responsibilities
In line with the approved UN Women Security & Safety Services Section Annual Work Plan (AWP), the Security & Safety Communications Intern, will provide direct coordination and support to the development of outputs, whilst also scoping internal UN Women programme delivery security requirements. They will take the lead with internal security information and coordination requirements and explore how external interactions will benefit gender specific security & safety communication strategies.
The Intern will be responsible for the following:
Coordinate with the wider UN Security Management System (UNSMS) as an integral member of the Security & Safety Services Section. The focus of which, will be toward facilitating the identification, development and delivery of specific gender orientated security information and coordination platforms.
Liaise and coordinate with, appropriate units, divisions and sections internally, utilizing all available mediums;
Liaise and coordinate with UNDSS/UNSMS partners specializing in security information;
Support the development of gender orientated security information, coordination and communication materials;
Incorporate such material into a specific educational curriculum;
Support the development of a UN Women Security Information, Coordination and communications guidelines manual;
Support the update of the UN Women Security & Safety Services Section Intranet portal, with subject specific materials and information as required;
The Intern will liaise and coordinate with appropriate external bodies;
Liaise and coordinate with all interested parties with regard identified educational materials.
Learning Objectives
The internship programme offers unique learning opportunities for interns, exposing them to the work of the United Nations at HQ level, and enriching their educational experience through practical work in an international organization, with a focus on gender equality.
Increased understanding of UN Women's work and the UN system
Learning different aspects of safety and security in an international environment
Increased knowledge of issues related to security management
Meeting and networking with UN Women interns and colleagues in other units
Work as a team member in a multicultural setting
Core Values:
Respect for Diversity
Integrity
Professionalism
Core Competencies:
Awareness and Sensitivity Regarding Gender Issues
Accountability
Creative Problem Solving
Effective Communication
Inclusive Collaboration
Stakeholder Engagement
Leading by Example
Please visit this link for more information on UN Women's Core Values and Competencies:
http://www.unwomen.org/-/media/headquarters/attachments/sections/about%20us/employment/un-women-employment-values-and-competencies-definitions-en.pdf
Functional Competencies:
Knowledge of Results Based Management;
Ability to gather and interpret data, reach logical conclusions and present findings;
Good knowledge of technical area;
Good organizational skills and ability to pay close attention to detail
Proficient in using new technologies, web-based platforms
Interest in women's rights issues or international development/relations
Self-starter; organized; able to multitask and balance multiple responsibilities.
Required Skills and Experience
Education:
University studies or experience in the field of security risk management, criminal justice systems or security information management is desirable, although not essential.
Be enrolled in a graduate school programme (second university degree or equivalent, or higher); Be enrolled in the final academic year of a first university degree programme (minimum Bachelor's level or equivalent); Have graduated with a university degree and, if selected, must commence the internship within a one-year period of graduation, or Be enrolled in a postgraduate professional traineeship program which is part of a degree programme and undertake the internship as part of the program requirements.
Language:
Excellent communication skills (written and oral) in English are required;
Working knowledge of another UN language is an advantage.
Remuneration:
Interns who are not in receipt of financial support from other sources such as universities or other institutions will receive a stipend from UN Women to partially subsidize their basic living costs for the duration of the internship.
Application Information:
All applicants must submit a completed and signed CV and P.11 form with their application.
Due to the high volume of applications received, we can ONLY contact successful candidates.
Successful candidate will be required to provide proof of enrollment in a valid health insurance plan at the duty station of the internship, proof of school enrollment or degree, a scanned copy of their passport/national ID and a copy of a valid visa (as applicable).
Note:
In July 2010, the United Nations General Assembly created UN Women, the United Nations Entity for Gender Equality and the Empowerment of Women. The creation of UN Women came about as part of the UN reform agenda, bringing together resources and mandates for greater impact. It merges and builds on the important work of four previously distinct parts of the UN system (DAW, OSAGI, INSTRAW and UNIFEM), which focused exclusively on gender equality and women's empowerment.
Click here for important information for US Permanent Residents ('Green Card' holders).
UNDP is committed to achieving workforce diversity in terms of gender, nationality and culture. Individuals from minority groups, indigenous groups and persons with disabilities are equally encouraged to apply. All applications will be treated with the strictest confidence.

UNDP does not tolerate sexual exploitation and abuse, any kind of harassment, including sexual harassment, and discrimination. All selected candidates will, therefore, undergo rigorous reference and background checks.