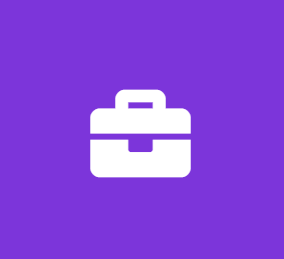 FP&A Technical Support Specialist for Financial Systems - 2020 GRADUATES
Revelwood
Customer Support Full Time
Revelwood, one of the top Financial Performance Management technology consulting firms in North America, is looking for an entry-level FP&A Technical Support Specialist:
Are you super smart and craving a career at a growing technology company that celebrates success? Does your mind naturally gravitate towards improving processes and building solutions? Do you find yourself really enjoying creating Excel models and using macros and VBA? Then you might be a great fit for our team.
This entry-level position is a natural stepping stone to a career as a financial technology consultant. You'll start on our Managed Services team supporting our Fortune 1000 and mid-market clients' monthly, quarterly and annual financial processes. Here you will learn the ins and outs of enterprise financial planning and the underlying technology that supports it. Through the program you will get the education and experience needed to graduate to our consulting team as an Associate Consultant.
We are seeking a results-oriented and entrepreneurial rock star. You will act as an support specialist for clients and our consulting team. We are looking for team members with a passion for process, technology and detail and who demonstrate strong self-management, organizational, written and verbal communication skills.
Responsibilities:
Provide FP&A technology process management services for our clients, including data processing, database management, report management, database security, performance monitoring and maintenance, data validation, version management, installation of product updates and other system administration tasks
Interact with various levels of client personnel, including both financial analysts and IT specialists
Provide PA/TM1 help desk support services
As skills grow, perform development tasks on client implementation projects
Qualifications:
Bachelor's degree in Business, Computer Science, Finance or equivalent
Less than 2 years business experience
Advanced Excel skills (pivot tables, VBA, vlookups, etc.)
Experience or classes in programming and finance
Internship in Financial Planning and Analytics is a plus
Excellent organization, communication and interpersonal skills
Must be process driven and detail oriented
Eager to learn, adapt and perfect your work; you seek out help and put it to good use
Ability to work in a team environment for some tasks while being a self-starter and working independently for others
Strong analytical and problem-solving skills
Ability to handle and prioritize multiple simultaneous tasks
Where you'll be spending your days:
Florham Park, NJ
We strive to create an exceptional culture that fosters learning, growth and success. You will see the fruits of your labor come to fruition on a daily basis. So, if you're looking for a fast-paced, engaging and collaborative environment with top-notch people, apply today!
Check out our website so you understand who we are and what we do at www.Revelwood.com
Submit a cover letter telling us why you are the perfect candidate
Attach your resume
If you submit a resume without a cover letter, you will not be considered.
About Revelwood:
Since 1995, Revelwood has provided Analytics solutions to Fortune 1000 and mid-market companies across every industry. From strategy to execution and support, we build solutions that seamlessly incorporate analytics into everyday thinking. Combining Analytics software with our best practices and out-of-the-box applications, we help businesses achieve their full potential. Our core capabilities include Financial Performance Management and Business Intelligence. Our ability to speak business first helps us understand the biggest data challenges so we can build solutions that help our clients gain a competitive advantage and drive improved outcomes.
Job Type: Full-time
Education: