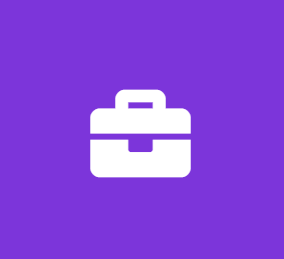 Internal Support Engineer
Technical Support International
Customer Support Internship
Job Description
Technical Support International (TSI), based in Foxboro, MA, is a provider of outsourced IT services for small and medium sized businesses in New England. TSI was founded in 1989 and has an offering of remote support, field support, managed services and project services for their clients.
We are currently seeking an Internal Support Engineer to work within our engineering team and provide technical assistance to our clients. We are looking for a hands on, people oriented person, responsible for working with clients and other employees, listening to their diverse business challenges and providing sound technical advice, support, and solutions.
The primary focus of Internal Support Engineers is high quality customer service surrounding customer requests, running diagnostic programs, isolating problems, and implementing solutions. Internal Support Engineers are challenged on a daily basis working in an energetic, fast moving, collaborative, demanding and results-oriented work environment.
In addition to technical assistance, the candidate will need to research solutions, evaluate products, provide sound recommendations and generate reports. Writing skills are absolute requirements for this job. The candidate will also assist the other members of the technical team when requested. This position demand ability to handle multiple projects concurrently and respond positively to sudden changes in priorities. (This is a full-time/direct-hire consultant position and is not contract/temporary) The majority of work will be performed at our main office location in Foxboro, Mass.
Internal Support Engineers must be able to relate to other people beyond giving and receiving instructions. Internal Support Engineers must be able to present themselves in a professional manner at all times. Internal Support Engineers should be able to deal effectively with stressful situations and display confidence in their own abilities when resolving problems. Internal Support Engineers must be team players and should be able to work not only in small groups, but independently as well.
Provide technical assistance and support for incoming queries and issues related to computer systems, software, and hardware.

Respond to customer requests.

Thoroughly document all work in TSI's ticketing system.

Use TSI's remote monitoring and management (RMM) tools to diagnose problems.

Walk customers through problem-solving process in a non-technical manner.

Remotely install, modify, and repair computer issues.

Resolve technical problems with Local Area Networks (LAN), Wide Area Networks (WAN), and other systems

Remotely clean up computers of viruses and malware.

Run diagnostic programs to resolve problems.

Remotely assist with installation of computer peripherals for users.

Report progress and issues to Service Manager or Director of Technical Services.

Take ownership of technical issues and see them through to resolution, even if they need to be escalated to a more senior level resource.

Document customer feedback thoroughly and share information with account managers.

Provide occasional assistance to field personnel at client sites.

Maintain technical knowledge of current technologies and meet goals set by your manager. Work outside of business hours when necessary.

Take part in the on-call rotation for after-hours support.
Strong knowledge of current networking technologies

Strong knowledge of configuring and troubleshooting OS such as Windows 7/8, Windows Servers 2008-2012

MAC and LINUX experience a PLUS

Excellent knowledge of Microsoft S Office

Good knowledge of TCP/IP, DNS, DHCP and Windows 2008/2012 Active Directory

Good knowledge of LAN/WAN technologies

Good understanding of firewalls, routers, and VPN/remote access solutions

Bachelor's Degree or Equivalent Experience Preferred

Technical School Certificate Graduates Preferred

MSCA/MCP Certifications Preferred
Competitive salary (base + bonus)

Fun and friendly environment to work

Opportunities for career advancement and growth

401K, Medical, Dental, Long and Short Term disabilities offered by the company

Vacations, PTO, Paid Sick Time
Applicants with general inquiries can email Human Resources directly at [email protected]