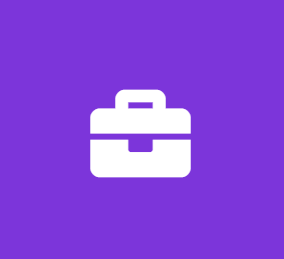 Test Equipment Engineer Intern
Honeywell
Quality Assurance Internship
Join a team recognized for leadership, innovation and diversity
The future is what you make it. When you join Honeywell, you become a member of our global team of thinkers, innovators, dreamers and doers who make the things that make the future.That means changing the way we fly, fueling jets in an eco-friendly way, keeping buildings smart and safe and even making it possible to breathe on Mars. Working at Honeywell isn't just about developing cool things. That's why all of our employees enjoy access to dynamic career opportunities across different fields and industries. Are you ready to help us make the future?
Join a team that designs, develops and integrates highly complex avionic systems within Honeywell. You will be integral in creating system solutions that meet the evolving needs of our customers. You will be involved in every aspect of the Test Systems life cycle; from the front end of business development through product end of life.

Apply engineering knowledge, tools, and principles to develop test systems.
Innovate and design test avionic systems to promote safe and efficient flight.
Applicant for employment for this position must be a U.S. citizen, with potential to obtain a security clearance.

This position is available in Clearwater, Florida.
YOU MUST HAVE
Must be attending an accredited college or university with a goal towards earning a Bachelor's Degree in Electrical Engineering, Computer Engineering, or Computer Science
Must graduate after December 2020
Must continue enrollment in degree program upon completion of the internship
Must be a US Citizen, due to export control restrictions
WE VALUE
Knowledge of the system/software development lifecycle
Ability to quickly analyze, incorporate and apply new information and concepts
Diverse and global teaming and collaboration
Ability to communicate with individuals at all levels in the organization
Individuals who are self-motivated and able to work with little supervision, who consistently take the initiative to get things done
Ability to adapt to change with ease
Multi-tasking with the ability to manage a variety of complicated tasks
Ability to troubleshoot software and hardware (test stations and units under test) in a lab environment, using oscilloscopes, multi-meters, etc.
Ability to develop and maintain test software using C# or C++
Ability to suggest and implement tool and process changes which improve the team's productivity and cycle time on projects
Additional Information
Category: Engineering
Location: 13350 US Hwy 19 N, Clearwater, FL 33764 USA
Nonexempt
Due to US export control laws, must be a US citizen, permanent resident or have protected status.