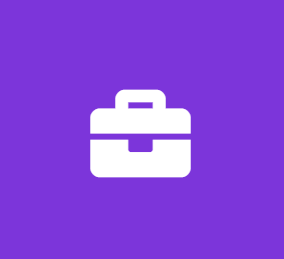 Assistant Field Engineer Internship
Conti Enterprises
Customer Support Internship
Who we are:
Conti Enterprises is a fourth generation, privately owned construction leader specializing in infrastructure projects. Built on a 110+ year foundation of honesty and integrity, our company has grown and evolved with each generation to where we are today: a highly respected civil contractor for clients nationwide.
We are known for our platform of outstanding project execution. Our track record of delivering high impact construction projects to our clients and our extraordinary commitment to our core values, employees, and communities where we work has been the foundation of our success and longevity. We strive to be the company of choice for our employees, clients, and stakeholders and have earned dozens of awards for project excellence, safety performance and as a best place to work. To learn more about Conti Enterprises, Inc. visit www.contienterprises.com
GENERAL OVERVIEW
Get real, practical experience with a contractor during your internship! As a Conti intern you will….attend job meetings with our team and our clients, work on buy-outs, submittals, write subcontracts, work with quantities, be involved in staging changes, and work with a team of foremen, engineers, superintendents and project managers. You will get real responsibility and many opportunities to learn.
Responsibilities
Responsibilities include assisting the Project Engineer with shop drawings, submittals, scheduling of sub-contractors and materials, meetings, as-built drawings and job costs. Position helps prepare an individual for opportunities in Project Engineering, Project Management, Superintendent, Estimating and other career paths with in the organization and industry.
Qualifications
Enrolled in a Bachelor's Degree Program in Engineering or Construction Management or related field
Excellent teamwork, communication and people skills a must
Track record of achievement
Self-directed, organized and self-motivated to accomplish goals
Ability and desire to learn and progress within your position
Able to multi task and work in a fast paced challenging environment
Excellent Academic Credentials
Working Knowledge of Word, Excel, software
What you need to know
All applicants who receive a conditional offer of employment must take a pre-employment drug test and receive a negative result as a condition of hire
Conti Enterprises is an Equal Opportunity Employer