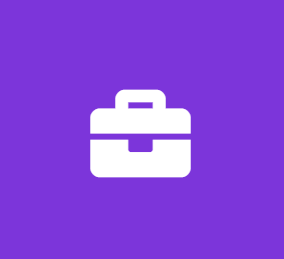 Enterprise Business Transformation Training Intern
UGI Utilities, Inc
Business Internship
UGI Utilities, Inc. is a natural gas and electric utility company committed to delivering reliable, safe and affordable energy to our 700,000 customers in 45 counties in Pennsylvania and 1 county in Maryland. We pride ourselves on being a responsive, engaging energy company. The foundation of our success lies in the strength of our 1,500 plus employees who strive to exceed the expectations of our customers and the communities we serve every day.
We offer comprehensive benefits, some of which are:
medical, prescription, dental, vision, life insurance
disability plans
401(k) matched savings plan
paid vacation
company stock purchase program
wellness programs
tuition reimbursement
paid parental leave
paid volunteer time
adoption assistance
Summary:
The Enterprise Business Transformation (EBT) team Intern role is responsible for the optimization of enterprise-wide technology solutions. Delivering training is a critical function of the EBT. This position is responsible for helping to generate and update training documentation using SAP Enable Now. The Training Intern will configure new automations and keywords to enable users to find and use the training content at their convenience. On the job training for configuration and use of Enable Now will be provided by UGI.
Principal Accountabilities:
Organize, test, proofread, and update existing training material to standards within SAP Enable Now
Generate interactive training documents using SAP Enable Now
Create, automate, and standardize templates for future training courses
Maintain and update training data and coordinate with SuccessFactors admin, including rosters, scheduling, and courseware updates
Send communications regarding system updates and onboarding information
Perform other duties as requested


Knowledge, Skills and Abilities:
Logically minded with a step by step approach to problems
Advanced knowledge of Microsoft PowerPoint
A passion for computer training and helping others help themselves
Excellent verbal and written communication skills
Aptitude for learning new computer applications
Highly organized


Qualifications:
Pursuing a major in IS, Computer Science, Engineering, Marketing, or Business
UGI Utilities, Inc. is an Equal Opportunity and Affirmative Action Employer. As such, the Company abides by the requirements of the Executive Order 11246, 41 CFR 60-741.5(a), and 41 CFR 60-300.5(a). The Company does not discriminate on the basis of race, color, sex, national origin, disability, age, gender identity, veteran status, or any other legally protected class in its practices.
Successful applicants shall be required to pass a pre-employment drug screen as a condition of employment, and if hired, shall be subject to substance abuse testing in accordance with UGI policies. As a federal contractor that engages in safety-sensitive work, UGI cannot permit employees in certain positions to use medical marijuana, even if prescribed by an authorized physician. Similarly, applicants for such positions who are actively using medical marijuana may be denied hire on that basis.